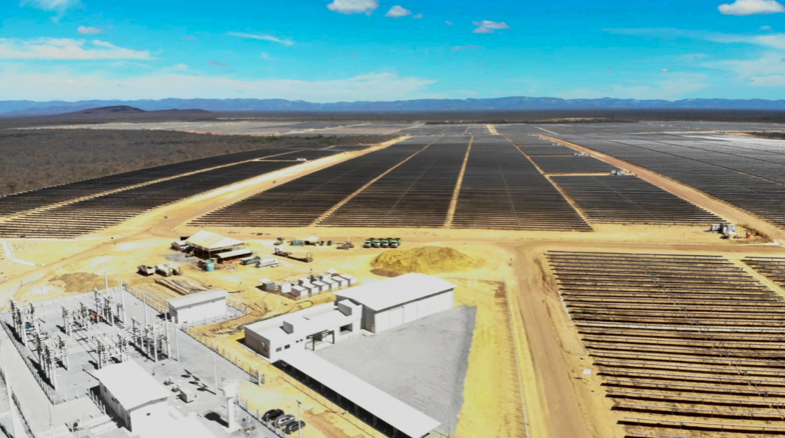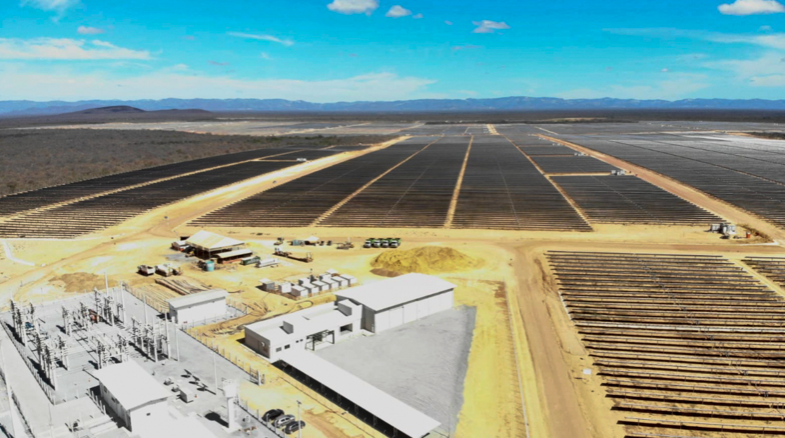 LONGi has announced the completion of the exclusive supply of 477 MW of Hi-MO 4 modules for Sol do Sertão, the largest utility power plant in the Brazilian state of Bahia, as part of a sole source contract with Essentia Energia, a renewable energy firm created by Pátria Investimentos. The plant was connected to the national grid and started operation on July 19, 2021.
The Sol do Sertão project, covering an area of over 700 hectares, is located at Oliveira dos Brejinhos, a city some 600 km from the state capital. There are 1,075,200 units of high-efficiency Hi-MO 4 modules deployed at the plant, with a projected service lifetime of 25~30 years. The project brought an estimated 1,500 direct employment opportunities for the city's inhabitants throughout the construction period.
Compared with a conventional polycrystalline based solar power plant, LONGi Hi-MO4 monocrystalline solar modules will save about 0.2 yuan/watt ($0.0289/watt) in BOS costs which, when coupled with the dual advantages of power generation gain and average annual attenuation of less than 0.55%, reduces LCOE and increases ROI for the project owner.
According to Essentia Energia, the Hi-MO 4 modules have received high praise from relevant departments within the company. In addition to the outstanding performance of the module product itself, the professionalism and commitment of the LONGi team was also seen to have contributed significantly to the success of the project.
"LONGi is delighted to partner with Essentia Energia to develop solar projects in Brazil," commented Dennis She, Senior Vice President at LONGi Solar. "The commissioning of the largest utility solar power plant contributes not only to the recovery of the local economy and employment, but also to the development of renewable energy in Brazil and the entire LATAM region. As one of the world's most innovative solar technology companies, LONGi will continue to support electricity and power infrastructure construction in Brazil and promote the green and sustainable development of renewable energy across the world."