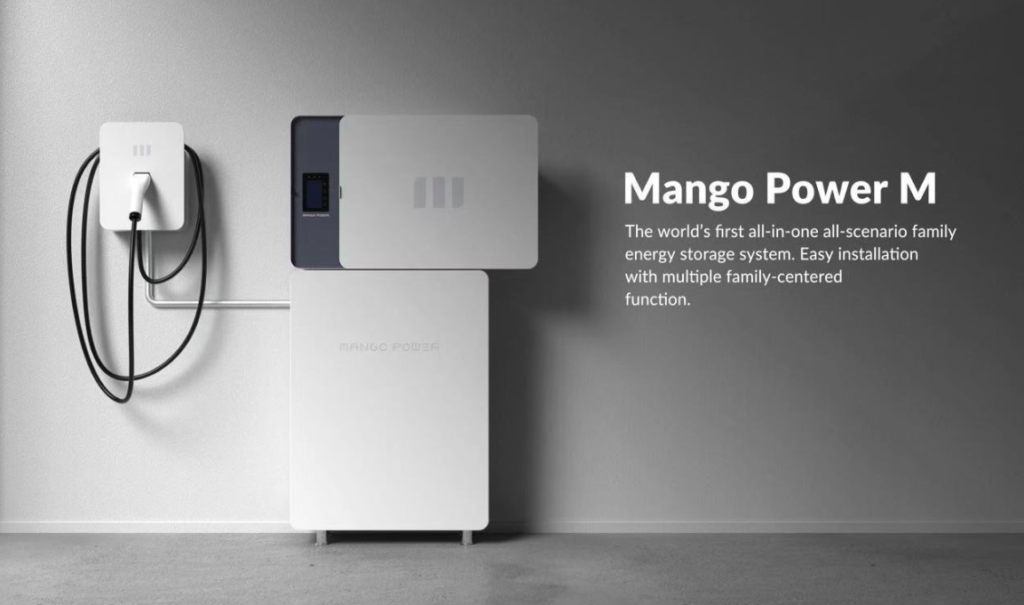 Mango Power has launched its M Series – a revolutionary all-scenario family energy system – at this week's Intersolar Europe exhibition in Munich.
The M Series can be used as a PV energy system, as storage with a 10-20 kWh battery for daily and emergency use and to provide full house power backup – including fast charging for EVs.
The built-in inverter, backup gateway, EV charger and modularized battery can be customized and installed within 30 mins and the system uses CATL LFP battery cells, enabling the product to carry a 10-year warranty.
There will be different models for the US and EU markets, supporting single and triple phase connections with 8-14 kW output capability.
The Mango Power "E" is a portable battery system coming with 6 charging methods and 16 output ports, suitable for various applications including outdoor activities, RV power support and small business usage. The system is differentiated by the
quality of its battery cells, the CATL LFP cells again proving durable, efficient and safe.
The modular Mango-Power E is an expandable 3.5kWh battery that can also be connected to a home circuit to provide backup power. A maximum of 2 units with 2 battery packs can be connected at the same time to provide a total capacity of 14 kWh.
The product can be charged via AC wall outlet, solar panel or EV car charger and is equipped with Bluetooth and Wi-Fi, adding smart capabilities to the device and allowing users to receive real time information on its status, its rapid charge mode enabling charging to 80% in one hour.