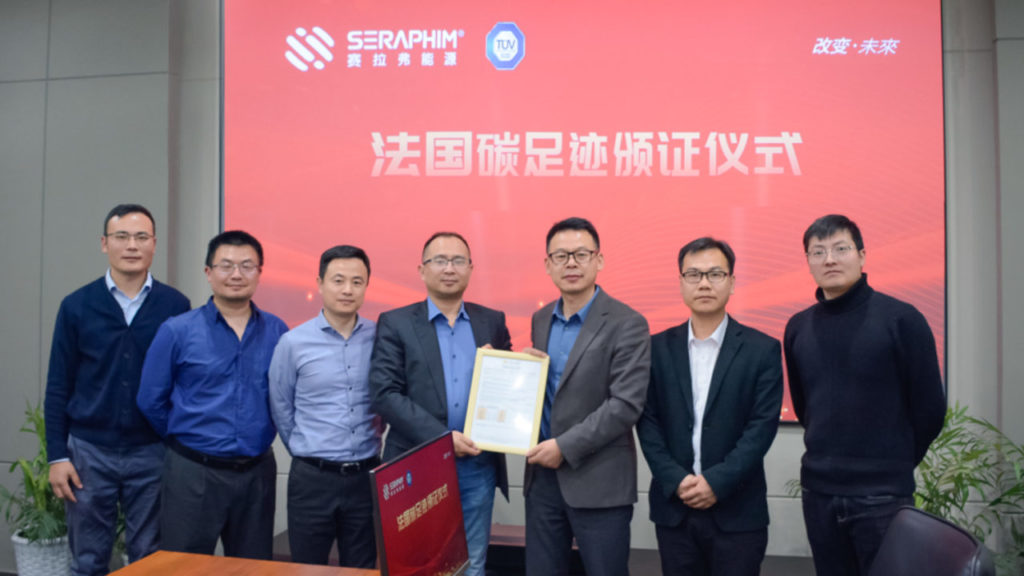 Seraphim has announced that it has received "low-carbon" certification from French organisation Certisolis for its S4 series modules, a prerequisite for participation in French Energy Regulation Council (CRE) auctions, the certification evaluating carbon emission impact along the entire manufacturing chain from silicon to module production.
"The Seraphim S4 series module has a carbon footprint of only 417.11kg eq CO2/kWp, which is about 15% lower than comparable models from Chinese and European manufacturers available in France", commented Hurry Xu, Vice President of Smart Energy at TÜV SÜD.
"Seraphim has long been committed to providing clean and affordable solar energy. Over the past decade, the company has developed numerous manufacturing and product innovations, and we'll continue on this path to contribute to global energy transformation", added company president Yang Yong.
As of the end of 2022, more than 20GW of Seraphim modules had been installed in over 100 countries.