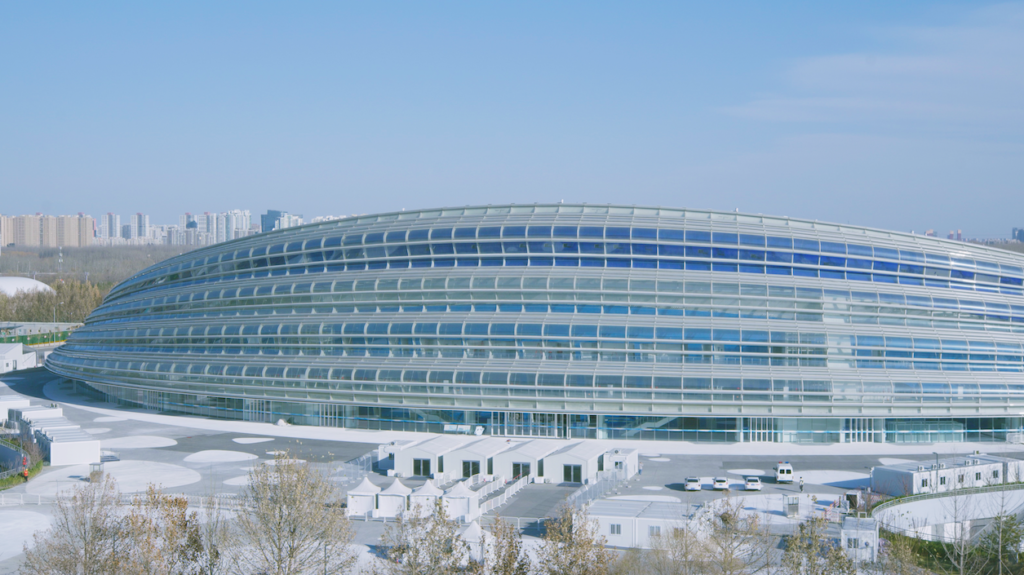 Sungrow has announced that it has supplied its string inverter solutions to the PV plant installed on the rooftop of the National Speed Skating Oval (known as "The Ice Ribbon") in Beijing. The venue will host speed skating during the upcoming 2022 Winter Olympic Games and the rooftop plant represents a significant step in achieving a carbon neutral Olympics.
With its vision of "sustainability for the future", Beijing 2022 has integrated sustainability principles throughout all stages of the Games' preparations. The 320kW PV plant can generate an annual 448,000 kWh of clean electricity, equivalent to eliminating 358,600 tons of carbon dioxide emissions, the power generated supporting the location's daily electricity consumption.
This is not the first time the company's technology has been utilized at an Olympic Games, with Sungrow also having provided inverters for the 'Bird's Nest' Stadium for the Beijing Summer Olympics in 2008, making it one of very few renewable energy players to have powered more than one Olympics.
"Sungrow is poised to offer further advanced technical innovation in 2022 and beyond to address the global demand for renewable energy," commented James Wu, the company's Vice President. "As the Beijing 2022 Olympics motto says – 'Together for a shared future'", he smiled.