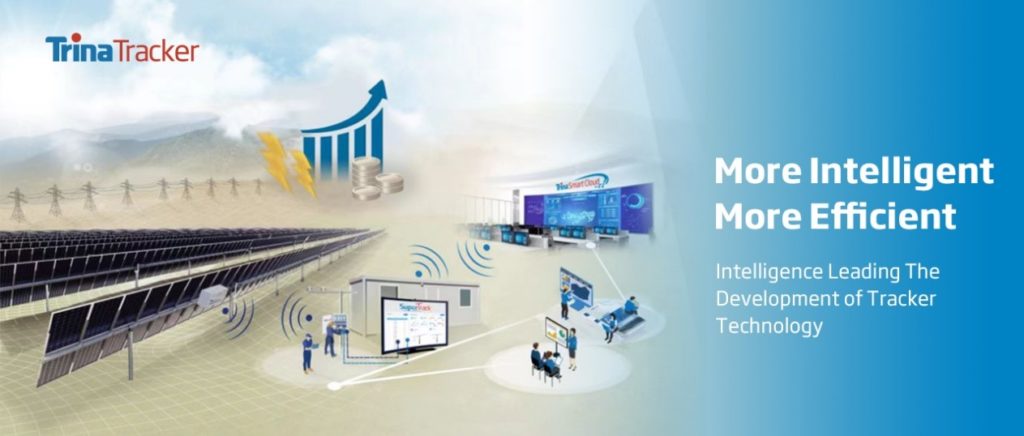 TrinaTracker has announced that it has passed the milestone of 1GW of global orders for its SuperTrack smart control system. Projects are distributed across more than 10 countries in Asia, Europe and Latin America, not only illustrating wide acceptance of the mature technology of the product's smart control system in energy yield gain, but also demonstrating the stability of its commercial production.
With Trina Solar's 25 years of experience in module R&D and project development, TrinaTracker has developed its patented technologies on bifacial and mini-shading models, laying the foundation for STA and SBA algorithms. These together result in up to 8% of extra power generation compared with a standard tracking system.
With restriction on land a major challenge to future development of utility projects, more will need to be constructed on complex terrains. Power loss due to row-to-row shading on uneven land has become a common concern, an additional issue being that highly diffused scenarios are not fully analyzed for energy production potential.
Sun Kai, head of smart tracking technology R&D, commented: "TrinaTracker's smart solution is designed to solve such problems. I believe our solution, incorporating a reliable structure, smart tracking technology and smart O&M SCADA, can be customized to address a wide range of diverse application scenarios."