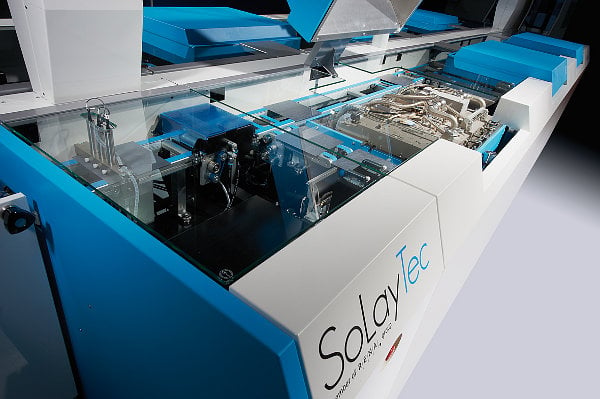 A subsidiary of PV equipment supplier Amtech Systems has received a follow-on order for three next generation solar Atomic Layer Deposition (ALD) systems.
SoLayTec B.V. expects to ship the equipment and install it in this fiscal year. SoLayTec has booked a total of 25 ALD system orders since its inception, of which 15 will be used in mass production. The orders SoLayTec has received from this particular customer represent a total of 1GW of PERC production capacity.
Fokko Pentinga, CEO and president of Amtech, commented: "This follow-on order brings the total ALD tools ordered by this specific customer to seven. Four systems have been put in production of PERC solar cells in the second half of fiscal 2017.
"This follow-on order validates our customer's confidence in the performance capabilities of our spatial ALD system in high-volume production of PERC solar cells. There is a high level of enthusiasm in the PV marketplace for PERC solutions and this manufacturing platform supports our customers' goals to improve the total cost of ownership by increasing cell efficiency."
Amtech Systems continued to benefit from major solar order conversion to revenue in its fiscal fourth quarter of 2017.