AST said that it had recently made major progress in developing its infrared measurement technology to support HJ cell processing quality control. AST has teamed with with the Solar Energy Research Institute of Singapore (SERIS), which has strong expertise in HJ R&D.

"SERIS places great value on working with innovative industry partners such as Aurora," said Dr. Armin Aberle, SERIS' CEO. "With our scientific expertise in PV cell design and performance, and our advanced fabrication and analysis facilities, we can assist Aurora in the sophisticated technology development necessary to quickly and effectively address high-growth market segments such as HJT."

Dr. Thomas MUELLER, Head of SERIS' Heterojunction R&D activities, added "We appreciate the opportunity to work with Aurora on developing rapid inline metrology tools to analyse solar cell doped layer carrier concentrations using infrared technology. The ability to gather this information at a large sampling rate in a non-destructive way will lead to much faster process optimization, tighter process control, and higher yield in PV production than is possible with today's probing techniques."
Aurora has seen a major increase in its business over the last year as large and small PV manufacturers migrate to higher cell efficiencies driven by PERC (Passivated Emitter Rear Cell) technology, bifacial and HJ technology.
Finlay Colville, Head of Solar Intelligence for Solar Media commented: "The focus on new technology, both due to upgrades and when incorporated in new fab builds, since 2015 looks very different to the technologies that drove PV equipment spending above $10 billion during 2010 and 2011. At the c-Si stage, the most obvious change has come from PERC, and by 2019, most of the capacity for both p-type mono and multi will have shifted to include rear passivation deposition (PERC), with many of the companies having a clear roadmap to bifaciality. Moving into 2020, this will become mainstream for the industry. Indeed, anyone making c-Si cells with efficiencies below 20% is likely to be left with low-cost selling options then."

"Monocrystalline PERC and Bifacial cell applications drove our business last year and with the addition of Heterojunction optimization solutions to our portfolio, we are well positioned as the solution provider for advanced cell measurement and efficiency optimization," said Michael Heaven, Aurora's CEO. "The company is discussing new orders for plant expansions with existing customers and conducting testing activities under NDA's with several new prospective clients and expects additions to the order pipeline disclosed in the November 20, 2017 release in the next several weeks and months."
AST had previously reported that its fiscal first half 2018 revenue was CAD$1,565,695, an increase of 545% from the same period last year and exceeded annual revenue set in fiscal 2017.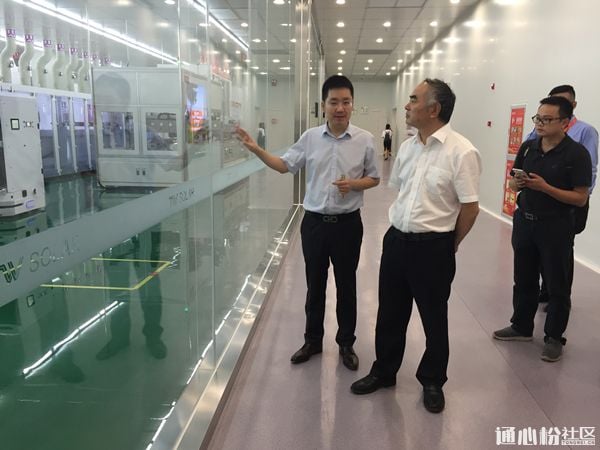 Another emerging manufacturing trend is Industry 4.0 or Manufacturing 4.0, which is intended to provide high levels of production automation, improved yields and lower production costs, which will require sensors at every stage of the manufacturing process, cloud computing and cognitive computing for fine-grained process and quality control.
Dr. Gisela Lanza, Director of the Global Advanced Manufacturing Institute in Suzhou, China said: "In China, particularly, there is enormous receptiveness for Industry 4.0. The predominant attitude there is, if I'm investing, then I'm going to spend my money on the very latest technology."
PV Tech has previously reported that Tongwei Group's recent opening of its 2GW cell production line in China also includes the world's first Industry 4.0 solar cell production line of 200MW.
AST noted that in relation to Industry 4.0 its 'Veritas' software provides facility-wide connectivity to multiple sensors, intelligent display and analysis of process performance and open communication with factory control and resource management systems.
The company noted that as a result of its technology it was also conducting work with leading PV manufacturers to further develop high-value features in Veritas that support Industry 4.0.