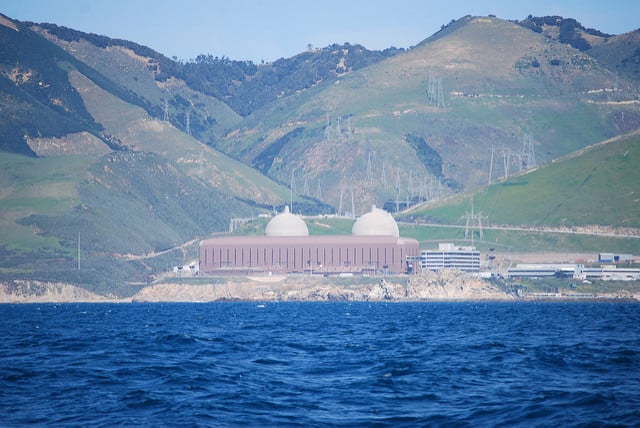 California utility Pacific Gas & Electric Company (PG&E) plans to increase investment in renewables, storage and energy efficiency beyond its current state mandates while simultaneously phasing out its nuclear power activity in California by 2025.
There are several contributing factors to PG&E's Joint Proposal with labor and leading environmental organizations:
The Renewable Portfolio Standard has been increased to 50% by 2030
California's new energy policies will reduce the demand fro power from the two nuclear reactors at Diablo Canyon site
A doubling of energy efficiency goals under SB 350
Strong growth rate of distributed energy resources
A potential increase in the departure of PG&E's retail load customers to Community Choice Aggregation
The utility now targets 55% renewable energy by 2031, in what it claims is an unprecedented voluntary commitment by a major US energy company.
PG&E intends to operate the two units at the Diablo Canyon nuclear facility to the end of their current Nuclear Regulatory Commission (NRC) operating licenses, which expire in November 2024 and August 2025.
The utility will also immediately halt all attempts to renew its Diablo Canyon operating licenses and will ask the NRC to suspend consideration of the pending Diablo Canyon license renewal application.
PG&E said it believes customer rates will not increase as a result of the Joint Proposal because it is likely that its implemention will have a lower overall cost than relicensing Diablo Canyon and operating it through to 2044.
PG&E corporation chairman, chief executive and president Tony Earley said: "California's energy landscape is changing dramatically with energy efficiency, renewables and storage being central to the state's energy policy. As we make this transition, Diablo Canyon's full output will no longer be required. As a result, we will not seek to relicense the facility beyond 2025 pending approval of the joint energy proposal.
"Supporting this is a coalition of labor and environmental partners with some diverse points of view. We came to this agreement with some different perspectives – and we continue to have some different perspectives – but the important thing is that we ultimately got to a shared point of view about the most appropriate and responsible path forward with respect to Diablo Canyon and how best to support the state's energy vision."