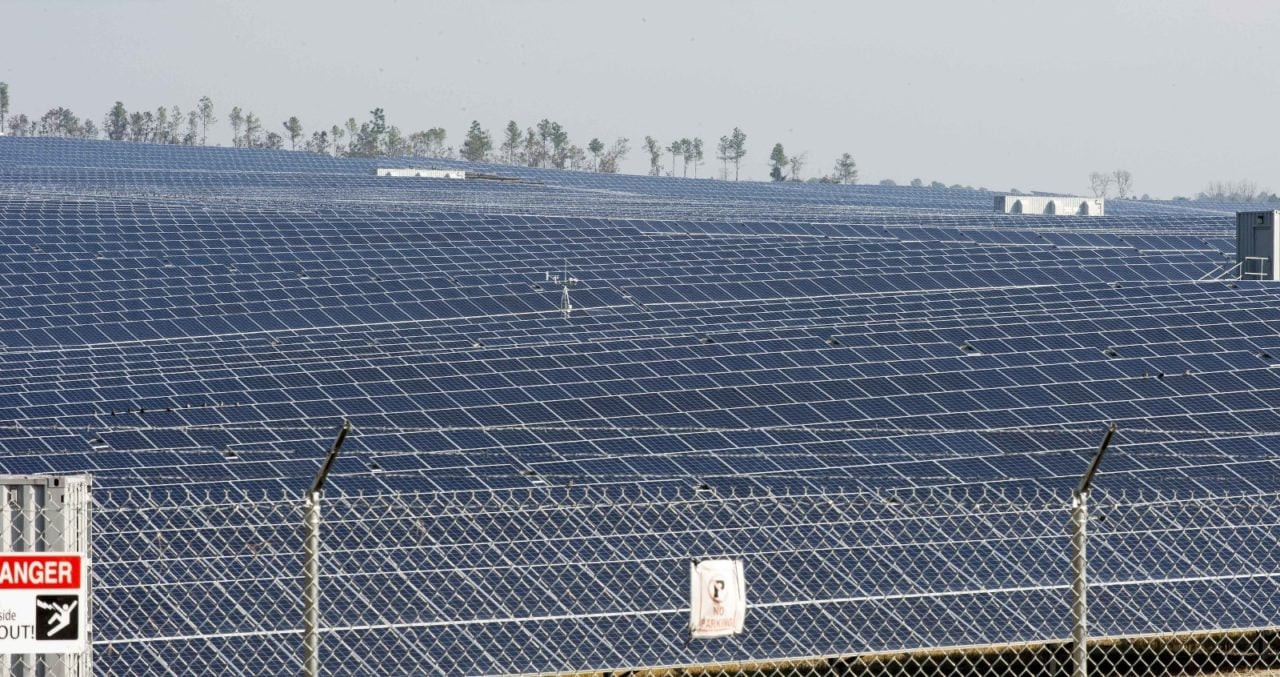 Georgia Power announced Wednesday that it plans to develop a new 139MW PV project next to the Robins Air Force Base in Warner Robins, Georgia.
The installation was approved Tuesday by the Georgia Public Service Commission (PSC) and will be the sixth large-scale solar project developed by Georgia Power in partnership with the US military and the Georgia PSC. The Warner Robins facility will be the largest single solar project to date to be constructed by Georgia Power.
The installation will be developed over 352 hectares of land and will be comprised of more than 500,000 solar panels. Power generated from the facility will be delivered to the state's electric grid — with the project ultimately requiring a US$200 million investment.
Norrie McKenzie, Georgia Power's vice president of renewable development, said: "Today's exciting announcement is the result of extensive collaboration between Georgia Power, the Georgia PSC and the US Air Force, as well as the foresight of local leaders and our neighbors in central Georgia.
"At Robins Air Force Base, and across the state, we have found that we share a mission with our nation's military to secure local bases and contribute to our country's energy independence, while also adding cost-effective renewable generation as part of a diverse energy mix to provide our customers with reliable, affordable energy."
Georgia Power expects to lead planning, engineering and design duties for the project, as well hold as a competitive bid process to select a construction contractor, throughout 2017 and 2018.
Construction of the installation is expected to begin no earlier than 2018, with the project expected to enter commercial operation before the end of 2019.
Georgia Power currently owns and operates 120MW of large-scale solar facilities now online at Georgia military bases, including projects with the U. S. Army at Fort Benning, Fort Gordon and Fort Stewart and with the Department of the Navy at SUBASE Kings Bay.