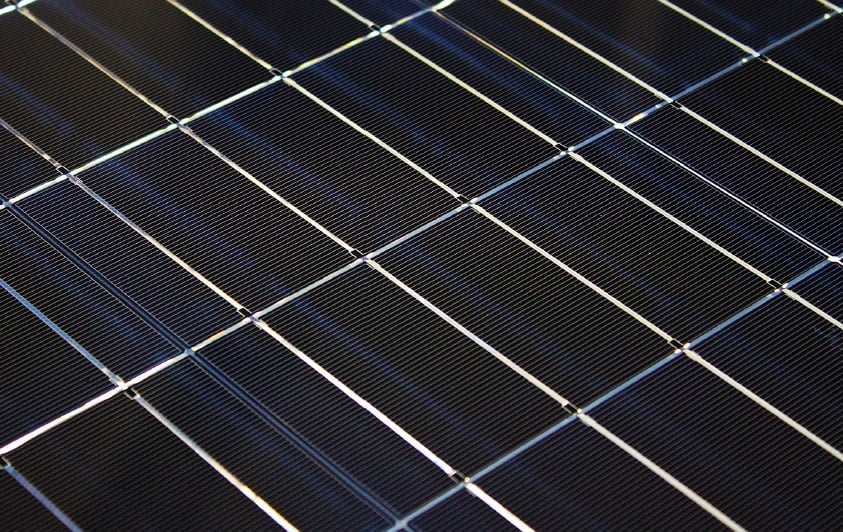 The Institute for Solar Energy Research Hamelin (ISFH) has reported using half-cut, p-type PERC solar cells in a large-area PV module that achieved a record 20.2 % module efficiency and peak power output of 303.2W.
ISFH noted that using half-cut cells with minimum connection distance between the cells had significantly reduced series resistance losses, boosting overall module efficiency levels, beating the previous record of 19.5% for industrial-type modules with p-type silicon solar cells and screen-printed metallization.
The module area without an aluminium frame was 1.501 m2 and was said to have used high-reflective and structured materials for the half-cut cell interconnects to direct further light to onto the cells active surface area.
TÜV Rheinland was said to have confirmed the performance results in independent measurement.
Dr. Henning Schulte-Huxel, the head of the research project PERC-2-Module said: "This record efficiency is the result of a closely joined development of the PERC solar cell technology on the one hand and of the high-efficient module processes at ISFH on the other hand."
ISFH also noted that the optimized cells had shown no potential-induced degradation, after numerous internal tests using the conditions of 85% relative humidity, a temperature of 85°C, and an applied voltage of 1000V for 1000h. This stress test was said to have surpassed the standard test by more than ten times.
The results were achieved within the project "Prozessplattform und Verlustanalyse für klimastabile hocheffiziente Photovoltaikmodule mit kristallinen PERC-Si-Solarzellen" (PERC-2-Module) funded by the German Federal Ministry for Economic Affairs and Energy (BMWi).
Details on how to register to attend the PVCellTech event can be found here.