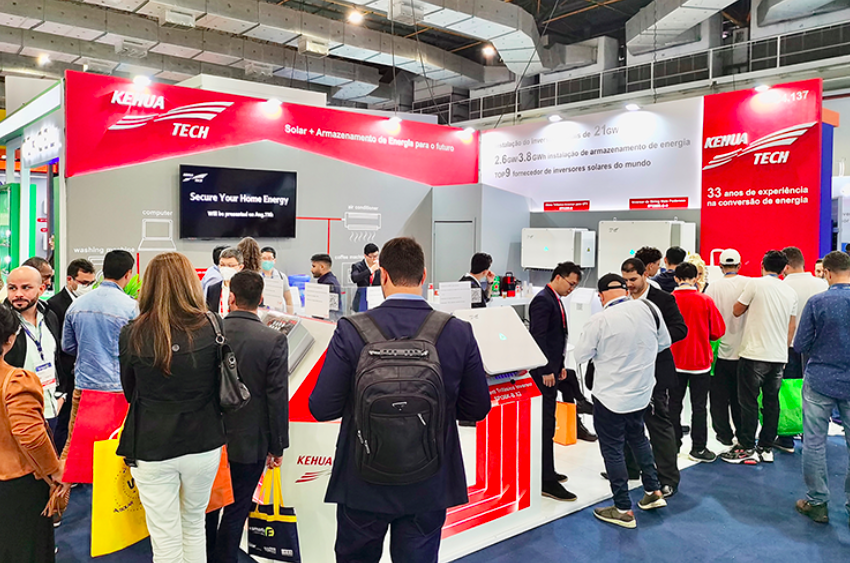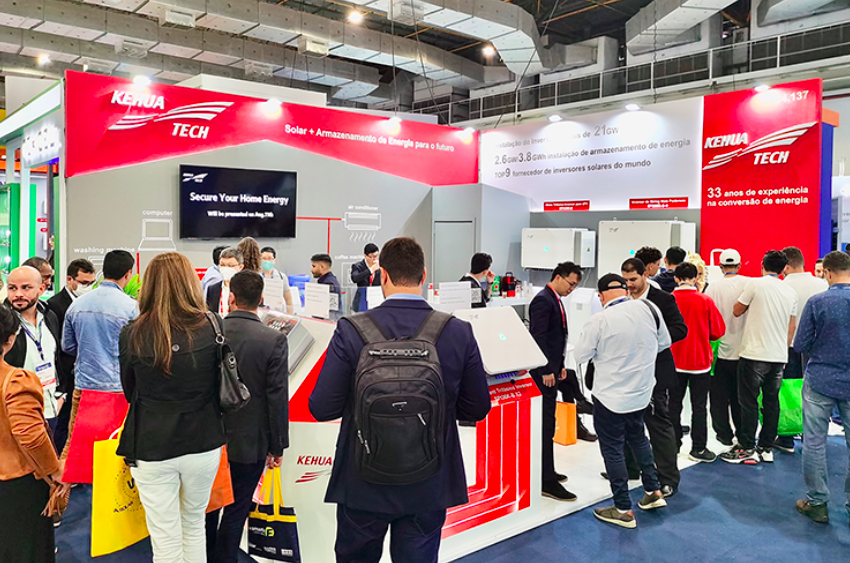 Kehua Tech has exhibited at Intersolar South America, showcasing its full range of inverters and ESS solutions.
The company's SPI8-40K-B X2 series string inverters have become extremely popular in Brazil since their release, with a reserved energy storage interface allowing them to adapt to the trend of ESS retrofitting at solar power plants, making plant design and investment more flexible.
The high power density and compact size design of the inverters results in lower transportation, storage and installation costs and, coupled with their high quality and performance levels, they have become widely viewed as providing the best ROI for residential and C&I applications.
Newly launched in August, the iStoragE series all-in-one residential ESS was also on display at the Kehua booth, together with the company's SPI125K-B and SPI350K-B-H string inverters. With built-in anti PID and PID recovery, fast AFCI and IP66 protection, the SPI125K-B is particularly suitable for C&I applications, while the SPI350K-B-H is recognised as the world's largest capacity string inverter.