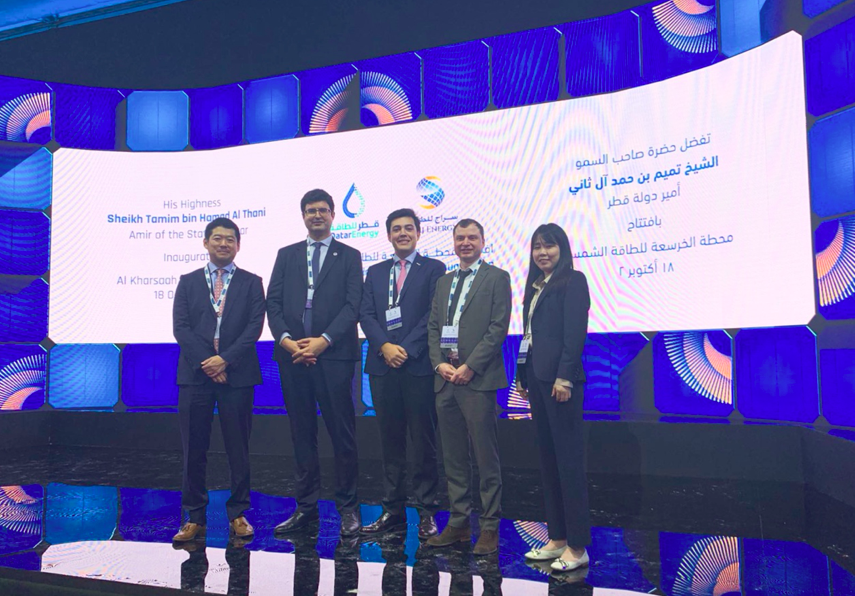 An 800MW solar power plant in Qatar has been connected to the grid at full capacity, with all modules provided by LONGi. The project launch ceremony took place on October 18, in the presence of His Highness Sheikh Tamim Bin Hamad Al Thani, Amir of the State, and H.E. Saad Sherlda Al-Kaabi, Minister of State for Energy Affairs and President & CEO of QatarEnergy. LONGi was invited to the ceremony as the project's exclusive module provider.
Located to the west of Doha, over an area of 10 km2, the Al-Kharsaa project has been developed by a consortium including Total and Marubeni and is Qatar's first solar power plant. Equipped with LONGi Hi-MO 4 bifacial modules and a tracking system, the plant is the world's largest PV project to combine these two elements.
The grid connection heralds the start of the 2022 Qatar World Cup and the project, part of Qatar's "National Vision 2030", is expected to provide an annual 1.8 billion kW/h of clean energy, meeting the electricity consumption of some 300,000 households and reducing carbon dioxide emissions by nearly 900,000 tons.
H.E. Saad Sherlda Al-Kaabi delivered a speech underlining the project's importance to the kingdom, pointing out that the Al-Kharsaa plant will be able to produce enough electricity to cover 10% of the country's peak demand.
"We are honoured to have assisted Qatar in developing this landmark project, and fully support the country's commitment to hosting a carbon neutral World Cup," commented Jia Chao, President of LONGi's MEA and CA region.