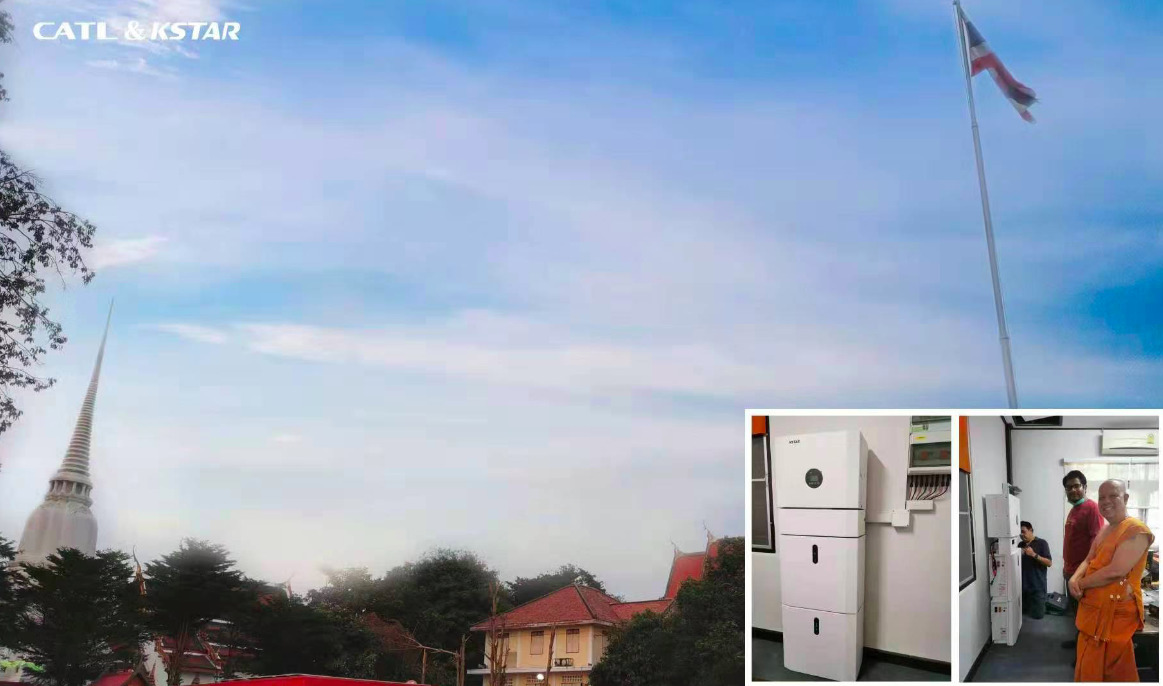 Two sets of CATL-KSTAR 5kW+10kWh energy storage systems (BluE-5000D) have been installed during December at the Chumpoll Temple in Ayutthaya Province, providing a clean and stable night time power supply.
To ensure ongoing system availability, the partners are providing smart on-line cloud monitoring, allowing the owner to check real-time data, including solar power generation and ESS savings.
CATL and KSTAR have established a joint venture to support the design of high quality storage products to meet the needs of international customers. The companies use advanced technologies to maximise electricity generation, and all products are integrated with a CATL battery and KSTAR inverter.
"We are delighted to continue to collaborate with our customers in Thailand. We are confident that our energy storage systems will continue to be successful in Asia, Europe and Australia," commented Mr. Zhan, KSTAR's sales manager for Thailand.