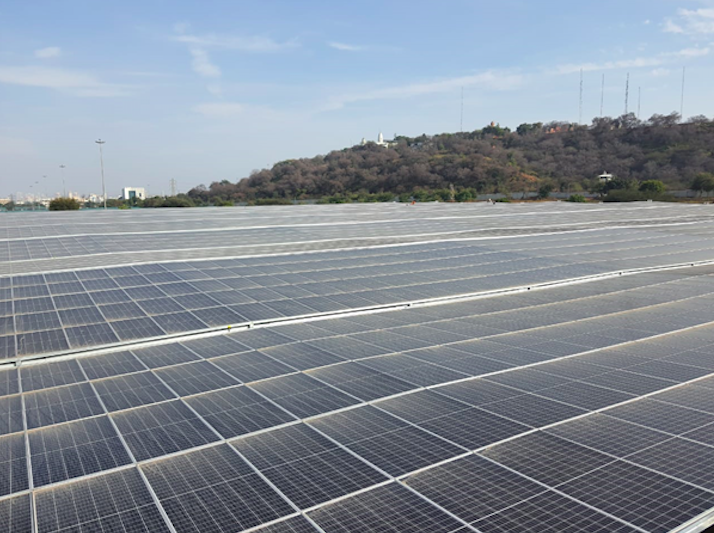 JinkoSolar has announced that its Cheetah monofacial series modules have been deployed at Asia's largest carport facility. Located in northern India, the flagship project has an installed capacity of 20 MWp – the highest of any carport across Asia.
The project was designed and delivered by JinkoSolar's client KEC International at one of its customers' factories, where the Cheetah high efficiency panels help offset grid consumption and also facilitate EV charging beneath the carport. The end customer is India's largest automobile manufacturer and the carport houses different models of cars once they move out of the production line.
The 405 Wp Cheetah modules will generate an estimated 30 million units of green electricity on site, enabling the car manufacturer to offset part of its huge power requirement with renewable energy and save on grid consumption at high industrial tariffs.
JinkoSolar remains the first choice for rooftop and C&I clients in India, its modules scoring highly in terms of performance, longevity and aesthetics. The company's CMO, Gener Miao, commented: "We are both proud and excited to know that JinkoSolar plays a part in these cars, manufactured by the country's most trusted automobile brand, reaching Indian consumers. Our products will continue to cater for more businesses and industries and help them move towards carbon neutrality, while providing access to cheap and reliable energy."