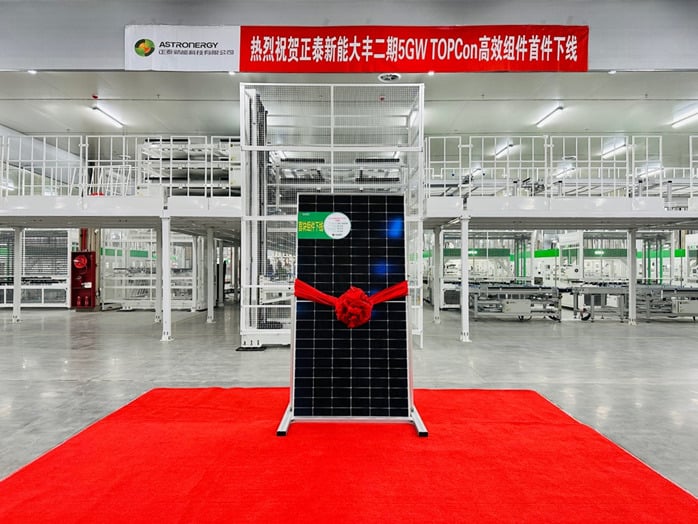 Astronergy's manufacturing bases in Yancheng and Thailand have produced the first n-type TOPCon module and first large-size cell and module, respectively, highlighting the company's strength in production management and manufacturing.
Astronergy has set itself the goal of doubling its manufacturing capacity and has, from the beginning of 2023, accelerated the process in order to meet market demand.
Following the installation of the new 5GW TOPCon module manufacturing equipment at the phase 2 workshops at Yancheng base in late April, the company needed only 23 days to cutover the production lines to manufacture the first unit.
COO Thomas Lu commented: "The first module rolled out from the Yancheng base using n-type TOPCon cells and with an efficiency of 580W. With phase 2 of the base now fully operational, its capacity has reached 10GW."
On the same day in Thailand, phase 2.5 of the base there delivered its first 210mm cells and modules.
It is expected that module production at phase 2.5 of the Thai base project will reach full capacity in 21 days, with cell production following 9 days later, giving the project capacities of 3GW each for cells and modules.