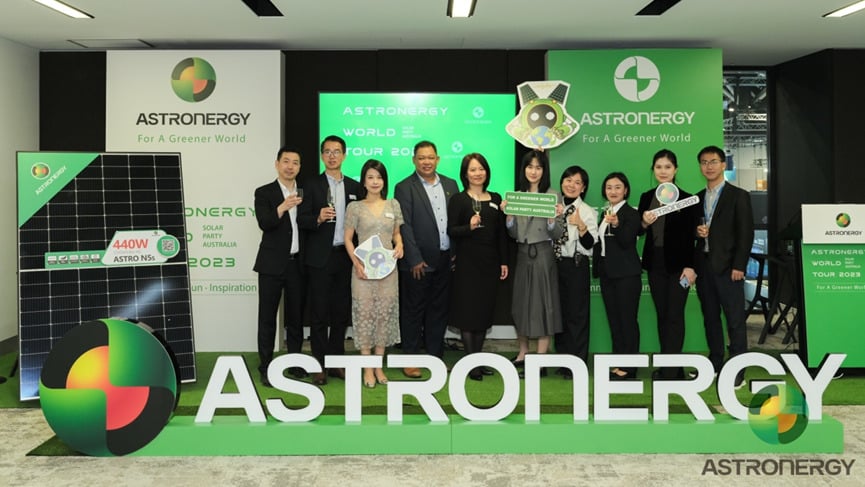 The first solar party of Astronergy's 2023 World Tour has been held in Sydney, Australia, coinciding with the launch of the company's customized ASTRO N n-type TOPCon product for the Australian market.
"The customized module underlines our understanding of and commitment to local requirements," commented Shengyong Zhou, Astronergy's head of global technology and product management.
At a round table held after the launch, Australian PV industry professionals discussed trends and developments, with Professor Bram Hoex of UNSW expressing his view that, with the higher power and efficiency of n-type cells, the ASTRO N TOPCon product could offer higher yield for local end users.