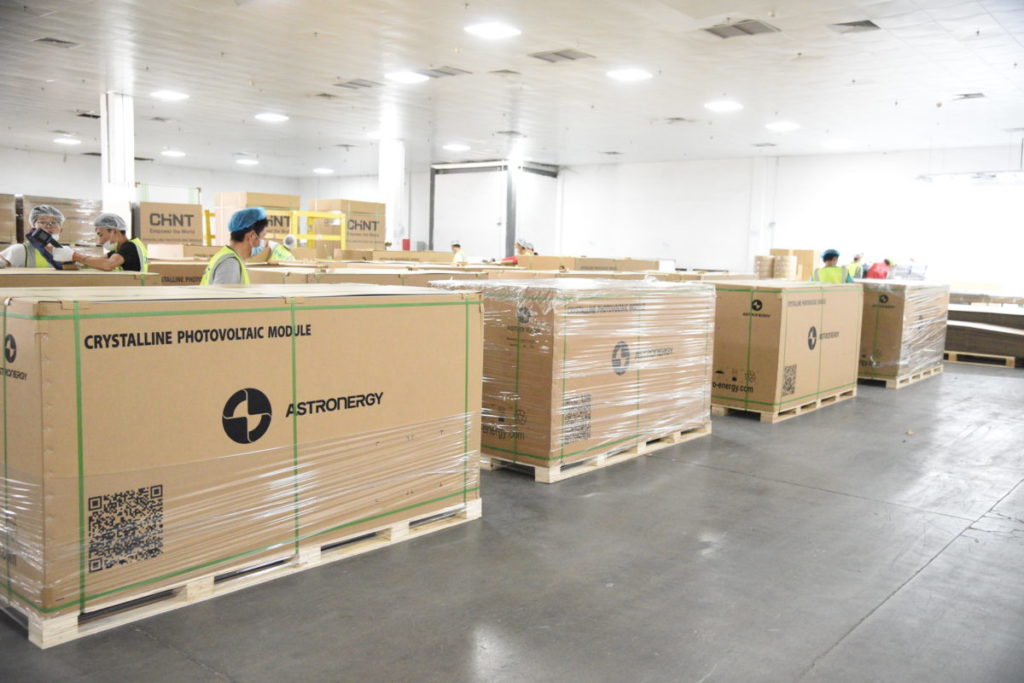 Astronergy has announced that it has closed a contract to provide 454MW of its ASTRO N n-type TOPCon modules for a major project in Brazil.
The modules are expected to be deployed in February 2024 and will cover over half of the project in Vista Alegre.
The company's smart manufacturing approach enables it to increase capacity and manufacture high quality products capable of withstanding challenging environmental conditions around the world, resulting in certifications from organisations including TÜV Rheinland, PVEL and the CTC National Inspection Group.
A recent assessment by UL of Astronergy's material selection and production lines underlined the company's commitment to low carbon in its intelligent facilities with regard to raw materials, design, testing, manufacturing, delivery, installation and overall product value.
The quality and performance of Astronergy modules in projects around the world is continually raising its profile within the industry, with the company ready to play a full part in the global energy transformation and the achievement of carbon neutrality.