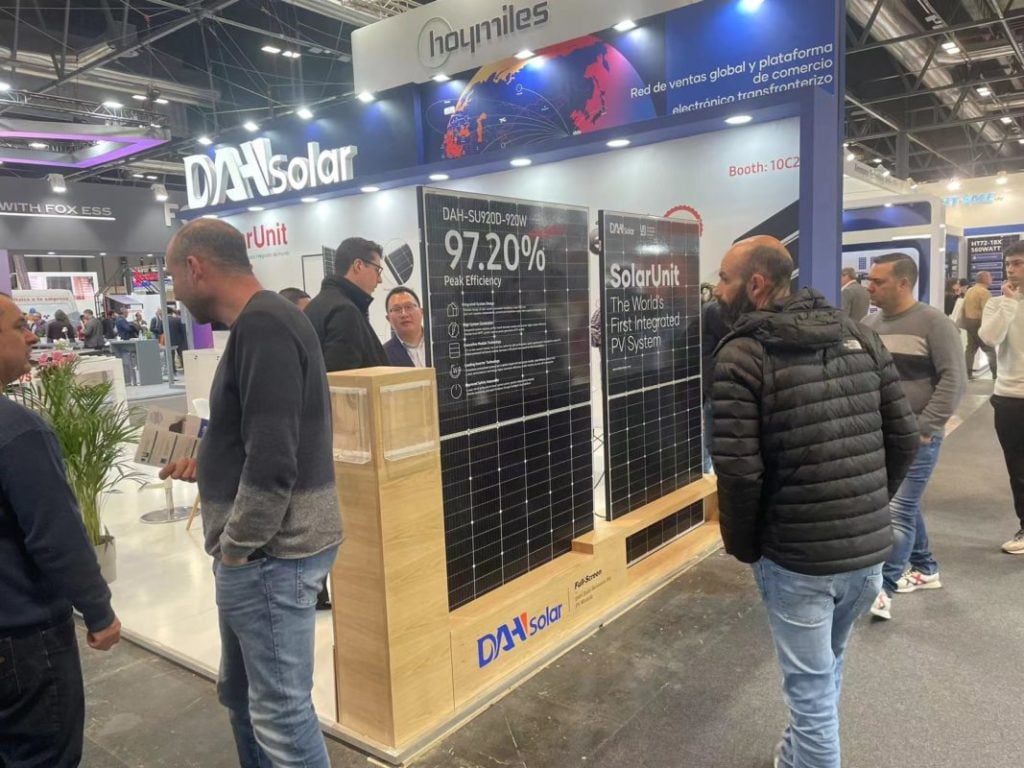 DAH Solar has exhibited at the 2023 edition of Genera, Spain's major solar event, displaying its globally patented full-screen PV module and the world's first integrated PV system.
With its innovative design and patented technology, the full-screen module effectively solves the power loss problem caused by dust shading and the product attracted significant attention from visitors to the show.
Also on display was the company's 'SolarUnit', which combines innovative high-power generation 1/3 cut low current cells and full-screen technology with a high-efficiency microinverter. A unique plug-in connection makes installation easy, with low current technology increasing the power output of the entire PV system and enhancing safety.