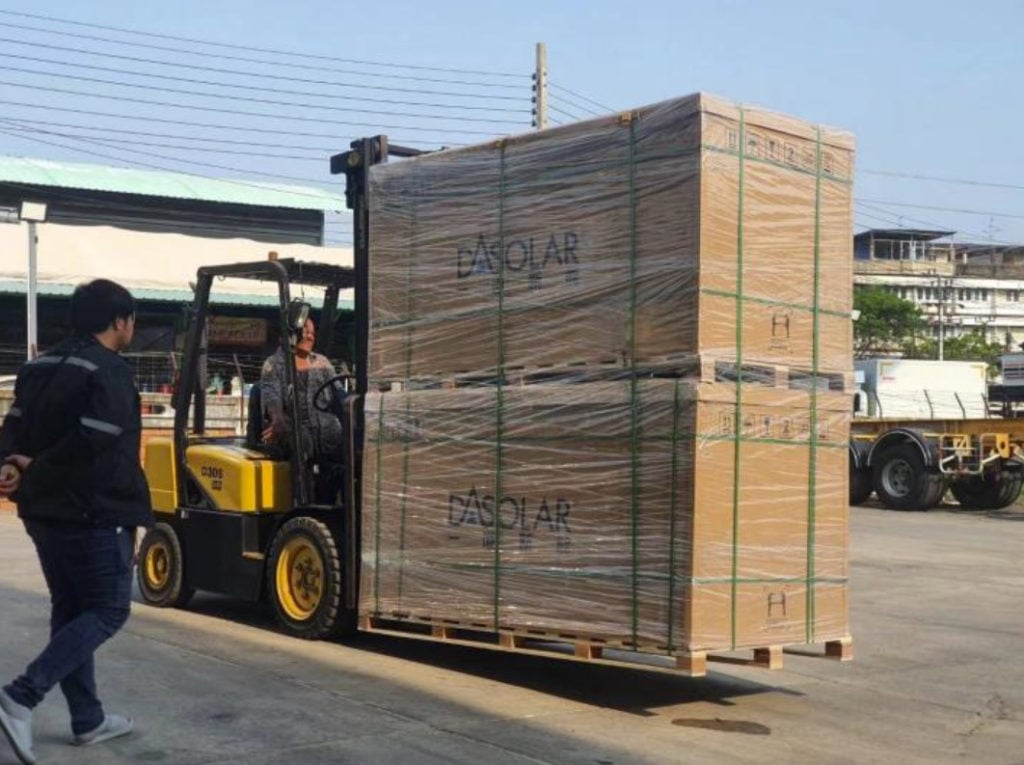 DAS Solar has announced the shipment of the first batch of its N-type modules to Thailand, marking the official arrival of 72-cell N-type technology in the Thai market in collaboration with QSD, its distributor for Thailand and Southeast Asia.
The country's solar installation capacity reached approximately 900MW in 2022, with commercial and industrial projects accounting for nearly 750MW. Thailand's National Power Development Plan (PDP) aims to achieve a photovoltaic capacity of 15.6GW by 2037.
DAS Solar recently announced a world record for TOPCon 3.0 open circuit voltage (Voc) of 730mV and, as a leader in N-type technology, the company has already supplied high-quality products and solutions to over 60 countries and regions globally.