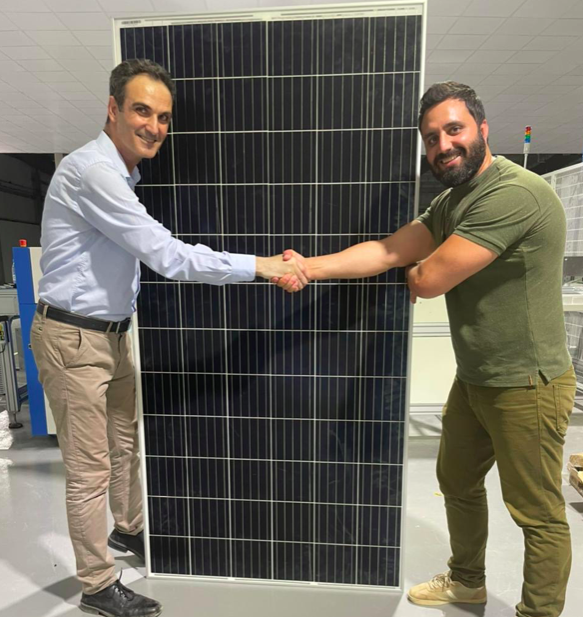 The company's production line, with a capacity of 150MW, was developed by Mondragón Assembly and has now successfully started manufacturing its first modules.
This is the first phase of a global 1.2GW project to be delivered by Bin Omairah Holding in a strategic location at Tabuk Industrial City in the northwest of Saudi Arabia, some 200 km from Neom, the kingdom's $500 billion futuristic megacity. The project will be delivered via Bin Omairah's wholly owned subsidiary, Masdar Solar.
The automated line, which will manufacture state-of-the-art modules, will be in full production by the end of this year. "With this project, we expect to become one of the most important manufacturers in the MENA region, covering both local and global markets from here", commented Fahad Bin Omairah, the company's CEO.
A multidisciplinary team was established to ensure the smooth implementation of the project, and the positive results reflect its success. "More than 20 years of experience in the PV sector has made us realise that our customers not only need a solution provider, but also a partner who will accompany them throughout the life of a project, especially in the early stages. Given the exponential evolution of both cell and module technologies, we have the capacity to provide technological support and advice so that none of our customers are left behind", added Igor Herrarte, Mondragón's International Sales Manager.
Mondragón already supports different entities and public institutions in the kingdom to increase the level of PV localisation, which is perfectly aligned with Saudi Arabia's ambitious plans regarding the implementation of renewable energy. ''We strongly believe that this project is part of the plan to encourage technology transfers in the renewable energy industries and the location of significant parts of the renewable energy value chain in Saudi Arabia, to align with the goals of Saudi Vision 2030. Effective collaboration between the different players in the PV sector, coupled with government policies that prioritize renewable products, is expected to enhance the local PV industry and drive development," concluded Haythem Zhioua, Mondragón's Business Development Manager for the MENA region.