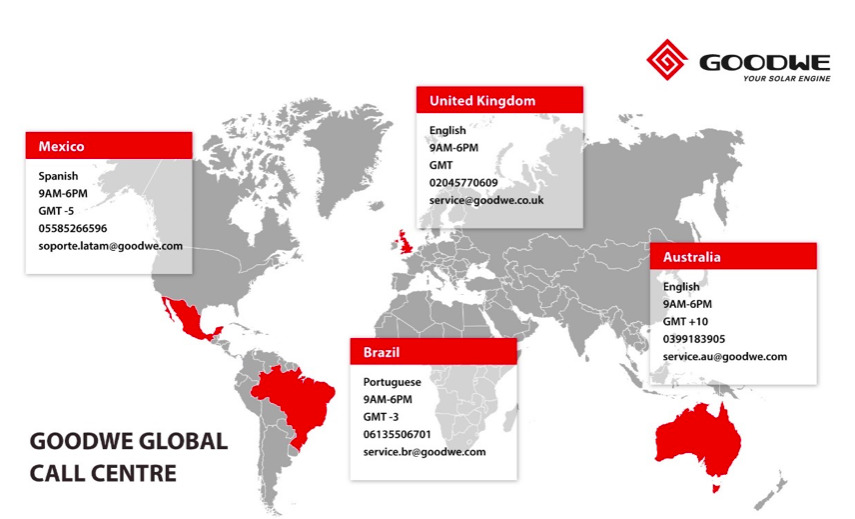 Providing outstanding customer service has always been central to GoodWe's mission. Since our founding in 2010, we have continued to revisit the most important aspects of our customer support to offer our clients a service that is customer-centric, stress-free and focused on problem resolution.
We are now taking steps to upgrade our customer service to the next level and offer even more support to our valued customers.
On 28 September, shortly after our IPO, we inaugurated our Global Call Centre, in partnership with industry leader Concentrix, to bring customers a more focused, specialized and integrated customer service experience. Our new Call Centre will offer customer support for Europe, Australia and North and South America and will be available in English, Spanish and Portuguese, with plans to extend the service to other existing markets in 2021.
The new Call Centre will allow customers to benefit from a single phone contact for ease of access and will offer users the advantage of being redirected to the most specialized support engineer or technician for each specific concern. This will help customers save both time and energy and optimize problem resolution and prevention.
All agents have been certified by GoodWe & Concentrix and have passed training organized by both parties.