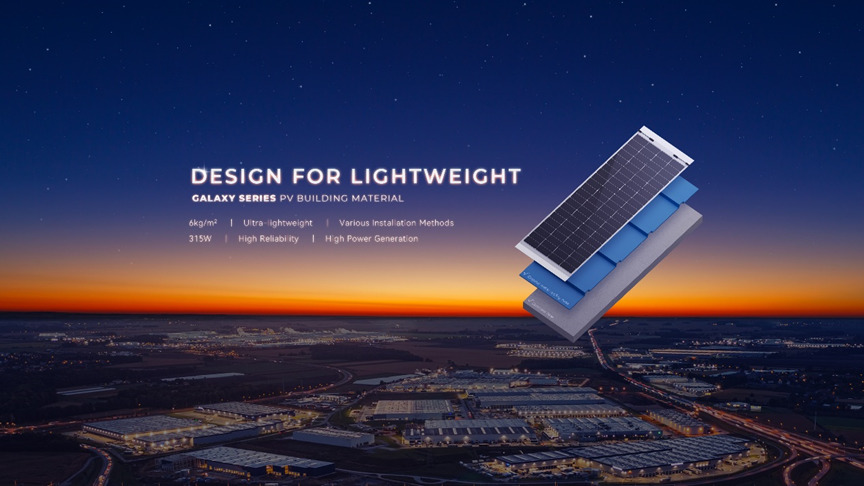 GoodWe has announced the launch of its latest product. The Galaxy series is a revolutionary ultra-lightweight BIPV product, designed specifically for commercial and industrial applications.
Based on a frameless design, the Galaxy weighs only 6kg/㎡, making it perfect for roofs with low load-bearing capacity and poor waterproofing. What sets the product apart, however, is its high reliability, made possible by 1.6mm ultra-thin glass. The glass not only enhances the product's ability to resist strong impact from hail or high winds, but also brings durability and safety to buildings with all-weather protection.
In addition to being ultra-lightweight, reliable and easy to install, the Galaxy series is also a high-efficiency solar power generator.
"We are excited to introduce the Galaxy series to the market," commented Jacob Zhou, Manager of GoodWe's PV Building Material BU. "The product is a perfect example of our commitment to innovation, and we are confident that it will meet the needs of our customers. Our aim is to solarize every building and contribute to decarbonization and a cleaner future."