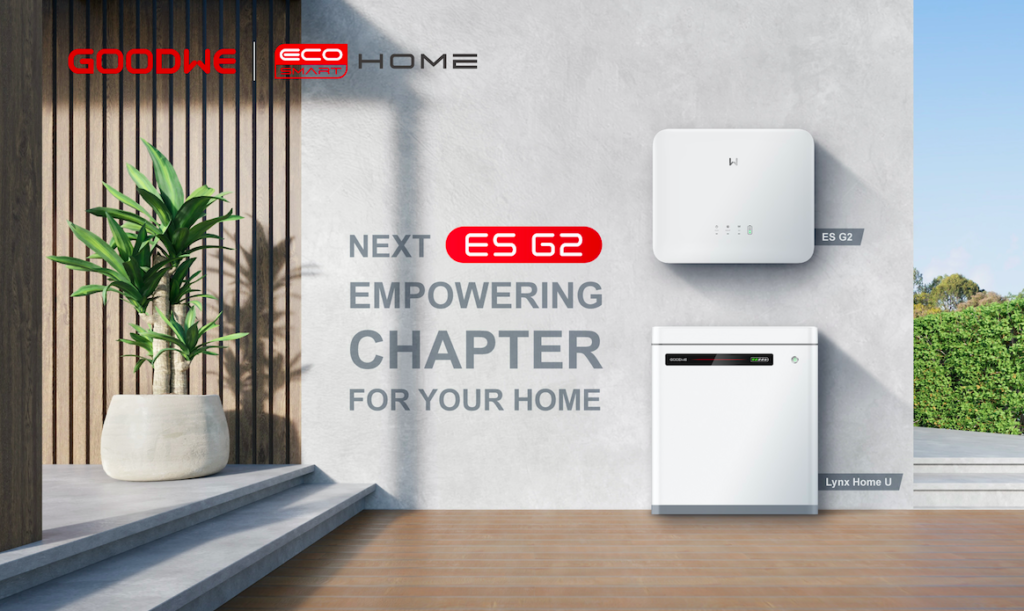 GoodWe has announced the launch of its ES G2 series single-phase, low-voltage hybrid inverter, which incorporates enhanced features including optimized energy backup, peak shaving and system flexibility.
The ES G2, ranging from 3 to 6 kW, is designed to increase self-consumption, supporting peak-shaving and parallel operation for capacity expansion up to 30 kW. With its capability to start/stop a connected diesel generator, the inverter can ensure system redundancy and improved reliability. Importantly, it can automatically carry out UPS-level switching to back-up mode in less than 10ms.
With an integrated plug-and-play feature, compact design and minimal weight, installation is quicker and easier to complete than ever before. The product offers enhanced operational safety with remote shutdown, Type II SPD on the DC side, an integrated DC switch and IP65 protection. It also has optional arc fault circuit interruption (AFCI) on the DC side to provide all-round protection for the inverter and, indeed, the whole PV system.
"Across all regions, there is a strong demand for energy autonomy and affordable, clean power. We are continuously developing our portfolio to fulfill these needs," commented company VP Rong Shen. "ES G2 inverters are designed for families to make the most of their PV investment and to enjoy the benefits of generating green power."
With the launch of the upgraded ES G2, GoodWe has expanded its portfolio of low-voltage PV applications and, with the company investing heavily in developing its one-stop EcoSmart Home solution, the new product is destined to play a key role in creating an intelligent power ecosystem for homeowners.