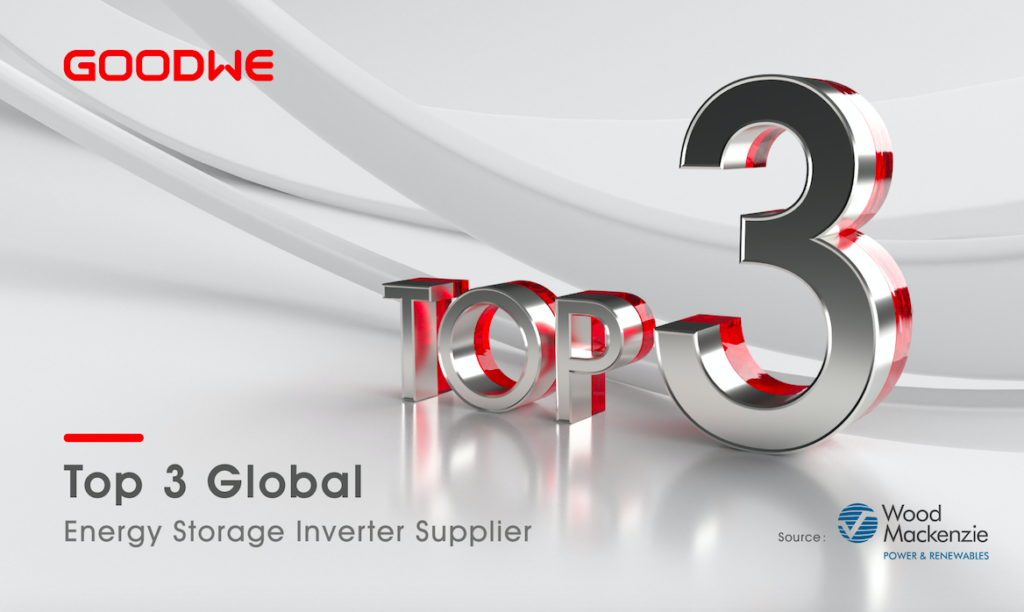 GoodWe has been listed in the top three hybrid inverter suppliers for 2021, with a global market share of 13%, according to research company Wood Mackenzie.
Despite the pandemic, subsequent supply chain disruptions and surging raw material prices over the past two years, the company has continued to invest around 8% of its sales revenue in R&D, delivering a range of high quality energy storage inverters to the market, incorporating single and three-phase and high and low voltage devices, plus DC- and AC-coupled retrofit solutions. A number of impressive features have served to make GoodWe products preferred options with clients worldwide.
With its track record of delivering efficient and reliable energy storage solutions, the company was already recognised as a major global manufacturer of ESS in 2020, when Wood Mackenzie ranked it no.1 in the world for residential hybrid inverter shipments. Being recognised by the Berlin University of Applied Science as the 'Most Efficient Asian Manufacturer' for two consecutive years and receiving a TÜV Rheinland "All Quality Matters" award for 6 consecutive years is clear evidence of GoodWe's R&D capabilities and overall product quality.
In June of this year, GoodWe launched a one-stop EcoSmart Home solution to meet changing home energy needs, with the new powerful hybrid ES G2 inverter at its core and, going forward, the company will reinforce its commitment to driving the world's smart energy future by continuing to innovate around net-zero-enabling technologies.