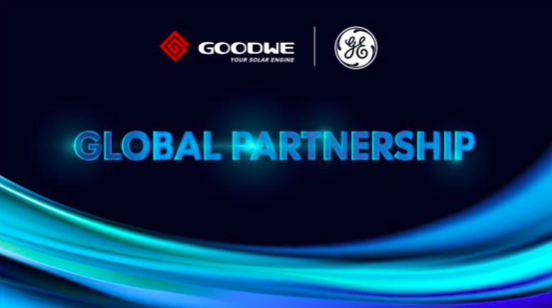 Following a rigid and thorough selection process, GoodWe has been selected as the exclusive solar inverter licensing partner for GE's global sales. GoodWe is delighted to enter into this collaboration, which validates the company's status within the solar industry, both for the quality and reliability as well as the technological advancement of its inverters. The powerful combination of GoodWe's product quality and reputation and GE's iconic brand is a recipe for success that has the potential to replicate European success stories in the US and the rest of the world.
A large number of solar inverter manufacturers were evaluated in minute detail and assessed against a rigid and thorough list of carefully drafted selection criteria put together by a group of elite researchers and scientists working at GE's global research facilities. Approximately 32 manufacturers were then shortlisted and went through an even more comprehensive assessment that included everything from technical capabilities of key components to a firm's financial stability and extent of global service coverage. Aesthetic design, brand awareness and overall reputation were also areas under close scrutiny.
Asked about their choice, Thomas Buccellato, Senior Managing Director, GE Licensing stated: "Our analysts knew we needed world-class products, as we will be targeting the high end of the market where end-user loyalty to the brand also comes with high expectations. GoodWe is the right choice."
Ranked by Wood Mackenzie and Bloomberg as one of the world's top 10 inverter manufacturers in 2019, GoodWe has come a long way in a relatively short time, making headlines earlier this year when it became the first non-European PV inverter manufacturer to receive official certification from Germany's TÜV Rheinland that it had met the technical requirements for the prestigious VDE-AR-N 4110-2018 standard. GoodWe has been one of the fastest growing companies in the industry and its recent successes, together with its partnership with General Electric now truly mark its entry into the top-tier of the solar inverter world. "After years of hard-work and continuous improvement, this is the recognition that the brand and the company truly deserve" said Daniel Huang, GoodWe's Founder and CEO.
"GoodWe is ready to continue on its journey and shall always move forward towards its mission and path to continued success in years to come", added GoodWe's International Sales & Service VP, Ron Shen.