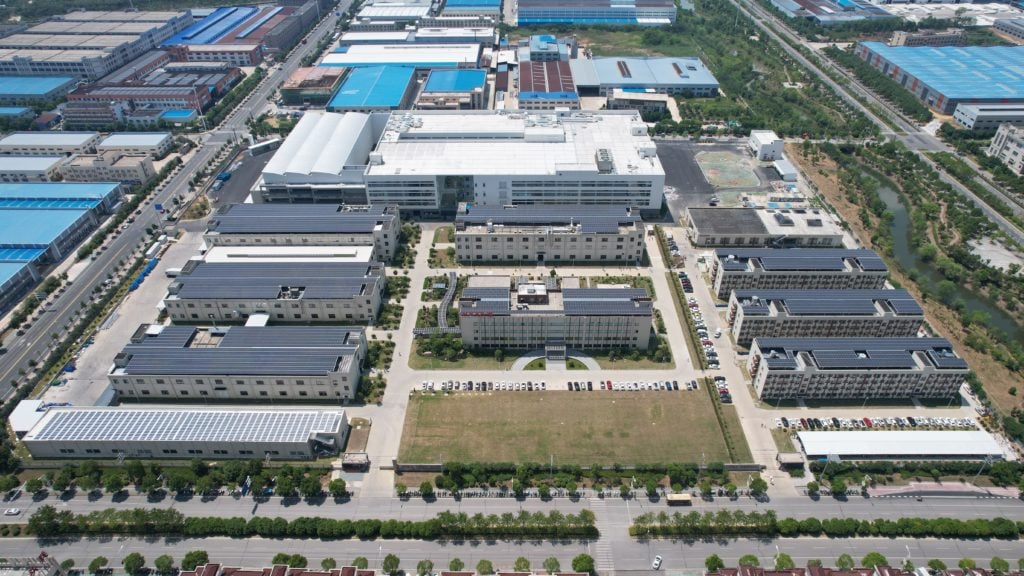 GoodWe has commissioned phase II of its manufacturing base in the Chinese city of Guangde. Covering an area of around 46,000 m2, the new factory will mainly focus on the production of solar inverters, energy storage products and PV building materials and is expected to increase the company's full capacity to 30GW, while also becoming a "smart low-carbon demonstration zone".
A 2.8MW grid-connected PV system has been installed on the factory roof, with 12 sets of the company's HT 1500V Series (225 kW) inverters, the cabin/sink of which is made from reusable aluminium magnesium alloy.
The project will provide an annual 2.8 million kWh of electricity, eliminating 900 tons of standard coal and 2,247 tons of carbon dioxide emissions.
"With phase II of the Guangde base operational, the production capacity for inverters and other products will be increased significantly, representing an exciting milestone for the company," commented GoodWe CEO and founder Daniel Huang. "As importantly, the design concept of the base also reflects our corporate sustainability philosophy," he added.