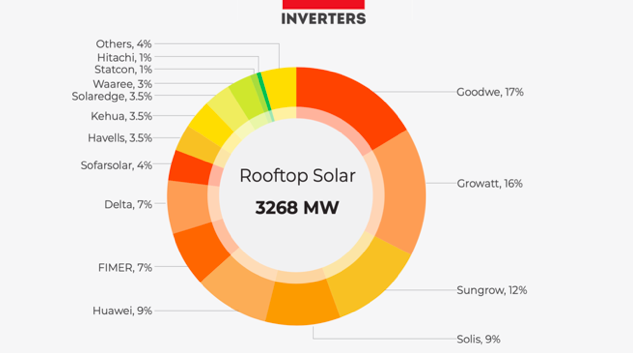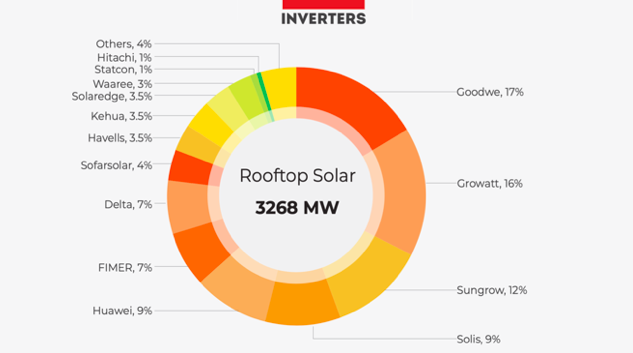 Goodwe has been recognized as the No.1 rooftop solar inverter supplier in India with a 17% market share, according to JMK Research & Analytics.
The company's strategy of continued investment in R&D, with a team of more than 400 engineers, is a major reason for the leadership position in what is well known to be a huge, highly competitive market.
GoodWe started its inverter business in India in 2015 and, following continuous research and strategic deployment, the company now offers the industry's most comprehensive residential, C&I and utility scale solar inverter solutions, with a wide range of products from 1kW to 250kW.
Commenting on the significant ranking achievement, CEO Daniel Huang commented: "India is one of the biggest markets in the world and GoodWe is on a mission to deliver high-quality inverters to contribute to the sub-continent's ongoing energy transformation."
In the past 10 years, GoodWe has brought a wide range of products to market. GoodWe XS, DNS and SDT G2 are the most popular for the residential sector, extremely compact but with high efficiency up to 98.3%. As for the C&I sector, the company is dedicated to maximizing ROI for system owners, with the GoodWe MT and HT series the preferred choices for this segment, inverters having been deployed on the premises of numerous global top 500 companies like TATA, Bosch, Siemens, Toyota and Coca Cola.
GoodWe is also a major player for ground-mounted projects, the launch of the HT 1500V series marking another significant milestone for the company.