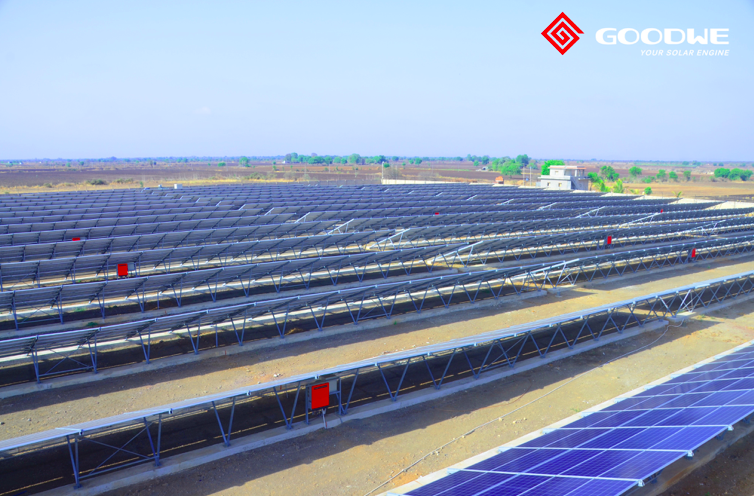 The Saurashtra region of Gujarat, India is a natural solar hotspot and is home to 15MW of solar projects owned by Microtech Rollers, a manufacturer of forged and machined bearing races. The company commenced production in 1994 and has become an active advocate of renewables, with a firm commitment to lower its carbon footprint.
Taking full advantage of Saurashtra's solar resources, the company has installed projects throughout the region at locations in Toda, Fagas, Khirasar and Lakhatar.
GoodWe MT80KW inverters were chosen for this landmark set up and 136 of the devices are currently helping to generate an annual 27GW of electricity.
4 MPPT and 150% DC oversizing make the GoodWe MT series the ideal choice for medium to large-scale commercial roofs and farm plants. The series range is able to operate at full load even at 50 degrees Centigrade and boasts advanced topology and innovative control technology to achieve a maximum efficiency of 99.0%, maximizing ROI for the investor.
Microtech Rollers' Harsh Bhanvadia commented: "We purchased 136 inverters from GoodWe and installed them at our various sites in Saurashtra. We have our largest site at Khirasar, which involves 4 megawatts of single axis solar trackers with which the inverters are performing at peak levels for 6 hours daily. We are extremely satisfied with the power output of the inverters and the monitoring system which GoodWe provides is also exceptional."