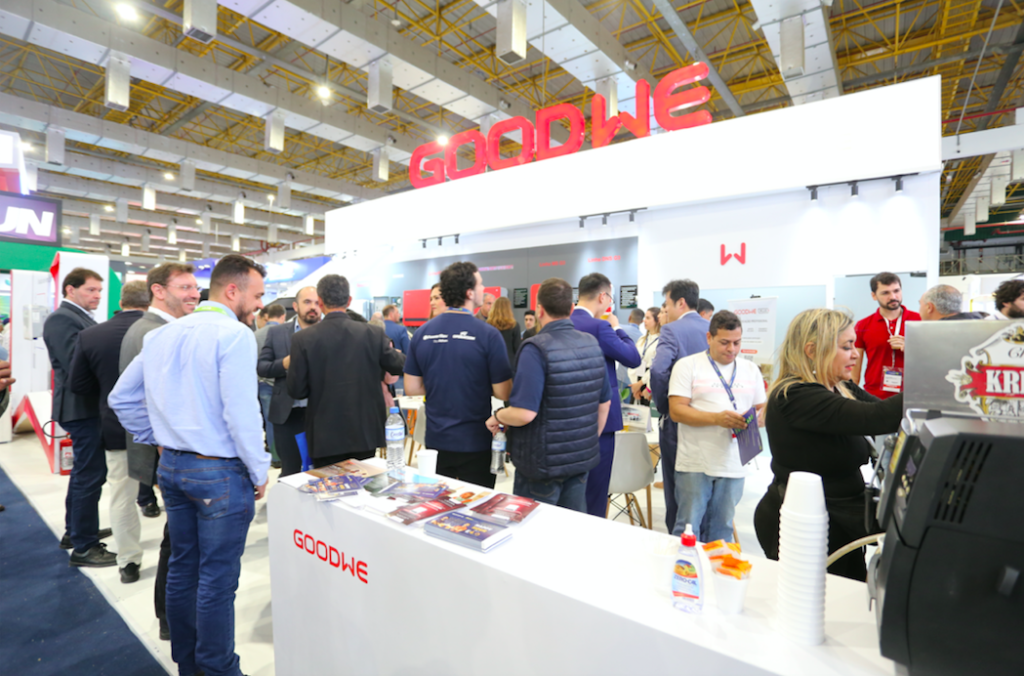 GoodWe has participated at Intersolar South America 2022 in the Brazilian city of Sao Paulo, showcasing its third generation DNS G3 and MS G3 on-grid inverters.
The DNS G3 3-6kW series inverter is designed for single-phase residential applications. With Max. 16A current input and 180% DC input oversizing, the inverter can deliver optimized power generation and a substantial return on investment.
The MS G3 is also a single-phase on-grid inverter with a 5-10kW power range and Max. 20A DC input current, providing powerful and versatile solution options for residential buildings. With a startup voltage of only 50V, the series can generate electricity earlier than equivalent products. This relatively low startup voltage means that the solar system can generate power from dawn to dusk to harness the maximum energy possible.
GoodWe also displayed its ES G2, a new single-phase hybrid inverter ranging from 3 to 6kW and a key component in the company's EcoSmart Home solution. For homeowners looking to achieve a high degree of energy autonomy, reliable power supply and affordable energy costs, the ES G2 is a game changer.
"GoodWe is delivering on its commitment to harness smart tech to drive the global energy transition and develop an ecological community," commented Fabio Mendes, the company's country manager for Brazil. "We are seeing very positive developments in renewable energy across South American countries, and providing a comprehensive product portfolio as well as growing our team here will enable us to meet increasingly diverse demands."