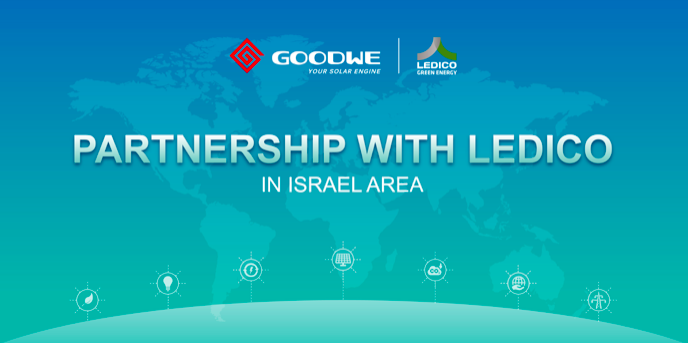 GoodWe has announced a partnership with Israel's Ledico Green Energy.
Founded in 1965, the Ledico Group operates across numerous industries including vehicles, power tools, industrial technologies, security systems, renewable energy and elevators. Ledico Green Energy has been a leading distributor in PV since 2009 and supplies high quality products and services to developers, EPCs and O&M companies.
The strategic cooperation between the two companies will start with the C&I and residential sectors, based on GoodWe's SDT G2, MT and HT series inverters, ranging from 10kW to 100kW. The joint roadmap will lead to a second phase aimed at the utility market, focusing on GoodWe's HT 1500V inverter.
"Israel will be a key market for GoodWe to expand its business in the MENA region.
We are delighted to be supplying our high-quality inverters to a leading Israeli company like Ledico," commented Ron Shen, VP International Sales & Services at GoodWe.
"After evaluating several manufacturers, we recognize Goodwe as a strong company with high quality products. Ledico is delighted to represent Goodwe in Israel and expand our offering in the PV market", said Sari Nir, MD of Ledico's Energy Division.