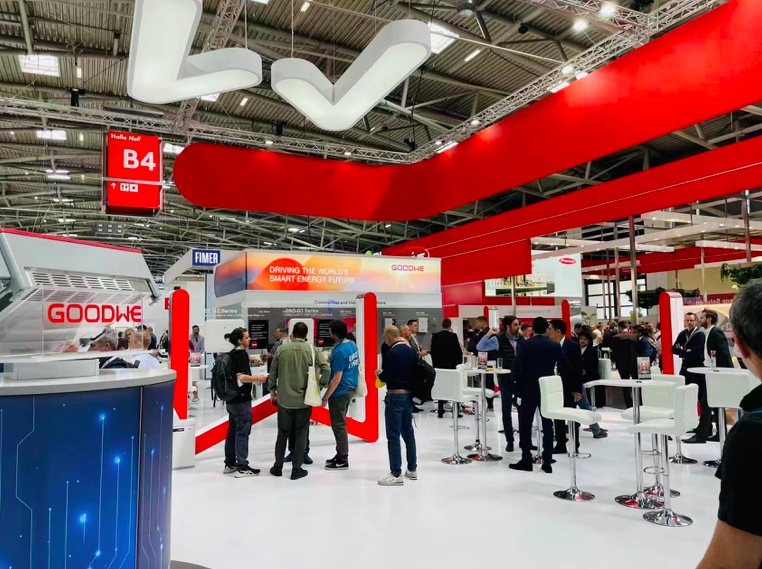 GoodWe has showcased its latest product portfolio at Intersolar Europe this week, including PV, ESS and SEMS solutions for a variety of scenarios.
Further reinforcing the company's identity as an inverter-centric solution provider, its EcoSmart Home is based on a range of smart solar-based technologies that satisfy a home's unique power needs in an eco-friendly, sustainable way. With the inverter at the core, it is equipped with three key components – the PVBM, the smart ESS with EV Charger and the Smart Energy Management System to build the intelligent power ecosystem.
With safety the priority, GoodWe has developed a set of branded PV Building Material products. The so-called PVBM have two core elements – building material and electronics requiring sophisticated technologies, with AFCI 2.0, RSD, Type II SPD and Earth Leakage Prevention guaranteeing electrical safety and enhancing the stability of the whole home system.
Also incorporated is a structurally safe roof with high-levels of waterproofing, fire prevention and wind uplift resistance, its aesthetically pleasing appearance allowing application in buildings such as villas and hotels.
The company also has a wealth of experience in providing ESS solutions, having a long-term history of research in the segment. Powered by a GoodWe storage inverter plus battery and monitored by SEMS, independent self-consumption can be a reality for every household. Eco Smart Home combined with BIPV, storage, EV Charging and smart monitoring can further increase the ratio of self-consumed green electricity, enhancing the intelligent power ecosystem.
Other products to attract attention at the event have been the ET 30K and ETC 100K, addressing the C&I storage sector, providing higher input current and guaranteeing electrical security.