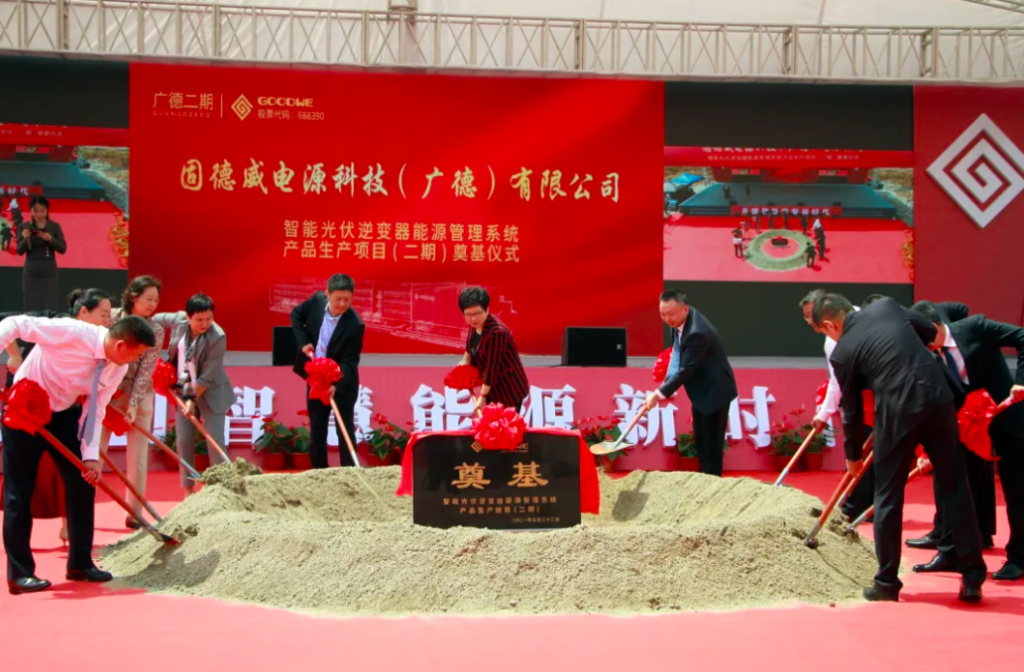 GoodWe has formally launched phase two of the construction of its new manufacturing base in Guangde. The company's CEO & founder, Daniel Huang, together with board members and shareholders, laid the foundation stone to mark the beginning of the project.
Since GoodWe's stock listing in 2020, investor capital has enabled it to enter a new stage of accelerated development and, with cumulative delivery of more than two million solar inverters and installation of 23GW across more than 100 countries and regions, the company is set to consolidate its position as a leader in the utility, C&I and energy storage sectors.
Over USD 52 million has been invested in the construction of the 68,000 m2 production plant, which will allow GoodWe to reach 25GW in production capacity to meet growing demand. The project is expected to be completed in June 2022, while the production line will officially go into operation during Q3 2022.
Daniel Huang commented: "With phase II of our Guangde manufacturing base, the company's production capacity, industrial image and influence will improve quickly. GoodWe will be able to meet the increasing global demand for its PV products and our market is set to grow quickly. We will make the most of the solar industry boom and continue to devote our efforts to power electronics technology as our core business, while at the same time expanding our influence in photovoltaics, energy storage and smart energy. GoodWe is totally committed to becoming a major driving force in the global energy transition."