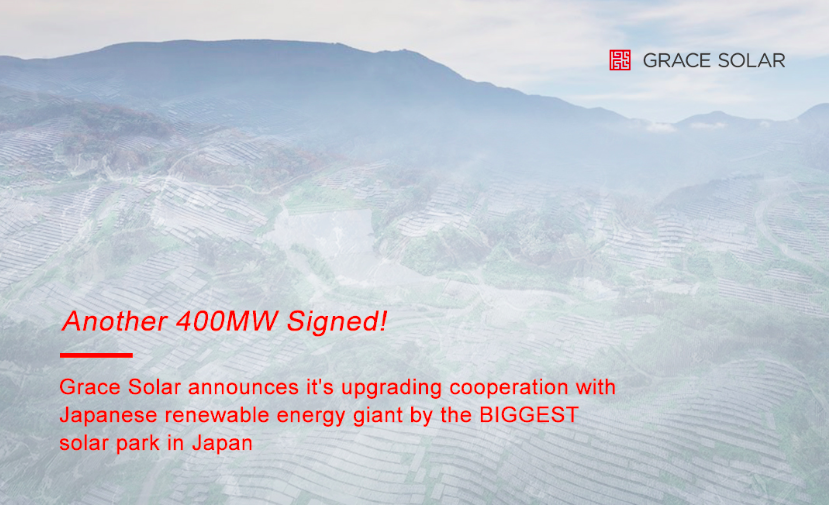 Grace Solar has announced the signature of a new contract with a major Japanese solar developer with which it has collaborated for over 10 years, the first shipment phase of 70MW already having been delivered. On completion of the project, it will become Japan's largest photovoltaic ground power station, generating 500GWh a year and providing clean energy to 130,000 households.
The terrain of the project site is complex, with extreme weather conditions, meaning that there are higher requirements in terms of support. In order to help customers reduce costs and increase efficiency, the Grace Solar project team invested significant research and development effort to determine two different foundations and four layouts to correspond to the different terrain conditions.
Grace Solar has now maintained the top market share in Japan for seven consecutive years, having participated in construction of projects in 80% of the country's prefectures and counties.