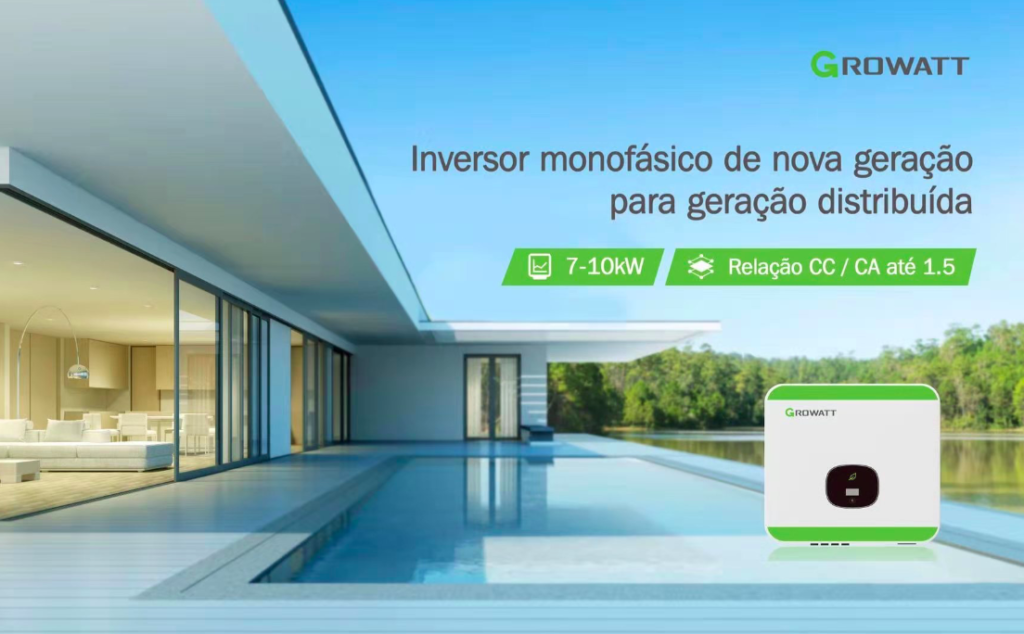 Growatt is now offering its MIN 7-10KTL-X new generation high power single-phase inverter in Brazil. It has been developed to meet the requirements of larger residential solar PV systems and is another example of the company tailoring its products to the specific needs of the Brazilian market, following last year's addition of the MAC 15-36KTL3-XL inverter to its portfolio for the country.
"The MIN 7-10KTL-X inverter can reduce the LCOE of solar energy for households and investors in Brazil," said Lisa Zhang, Growatt's marketing director. "It can be oversized at up to 150% and is compatible with 450W modules, providing higher profitability. In addition, the inverter has up to 3 MPPTs and can provide excellent flexibility for PV system design."
The MIN 7-10KTL-X comes in a compact design and has high power density, with its durable and user-friendly touch button and OLED display proving popular with users. The inverter has Type II SPD on the DC side, offering excellent protection for the PV system. According to Zhang, Growatt has already received the INMETRO certificate for the inverter and it will be available from May.
The company has become the largest residential PV inverter supplier in Brazil according to the latest Distributed Generation Photovoltaic Market report released by Greener, a Brazilian research and consultancy company. Looking ahead, Zhang is optimistic about the Brazilian solar market, despite the impact of the pandemic. "We will continue to provide high quality products and services and, with our comprehensive range of inverter solutions, we aim to maintain our position as the No.1 inverter brand for distributed generation energy in Brazil," she concluded.