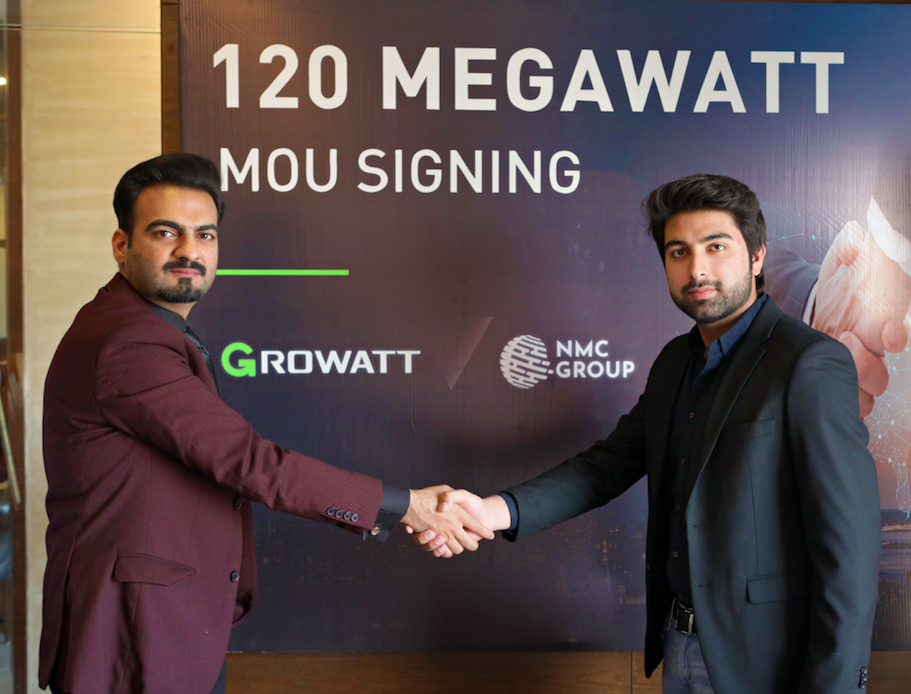 Growatt has announced the signing of a 120MW contract with Pakistan's National Machinery Corporation (NMC), marking another significant strategic move for the company in the country.
The contract provides access for users in Pakistan to the most advanced string inverters, strengthening Growatt's already leading position in the Pakistani renewable energy industry.
The products involved include the three-phase residential MOD 3-15KTL3-X inverter from the latest innovative Generation X series. It features a sleek and compact design as well as smart, safe and reliable functionality. Lightweight and easy to install, it also integrates a string monitoring function for fast troubleshooting and Type II SPD on both DC and AC sides to enhance system safety.
Growatt's SPH 4000-10000TL3 BH-UP hybrid inverter with a UPS function is also being introduced to ensure continuous power supply for clients in Pakistan, this series supporting parallel connection of up to 10 units – an ideal fit for small-scale commercial and industrial solar energy storage applications.
The third element of the package is the powerful MAX 100-125KTL3-X C&I solution. With maximum DC input current reaching 32A for each MPPT and 16A for each string, the MAX inverter combines well with high power and bi-facial modules. Its 10 MPP trackers support the connection of a maximum of 20 strings, which significantly reduces energy loss caused by shadow effect and module mismatch.
Pakistan is targeting a 30 percent share for renewables in its energy mix by 2030, the equivalent of 11,220MW of production capacity. The country enjoys an average of nine and a half hours of sunlight daily, and presents tremendous potential for developing solar energy with the backdrop of the government's ambitious outlook and surging electricity demand.
"With advanced and reliable products and solutions as well as exceptional customer service, we enjoy a dominant market position in Pakistan's renewable energy industry. By utilizing our superior technical competency and tailoring solutions for this region, we aim to build on our success in what is a buoyant market and drive the country's transition to renewables," commented Rucas Wang, Growatt's Regional Director for APAC.