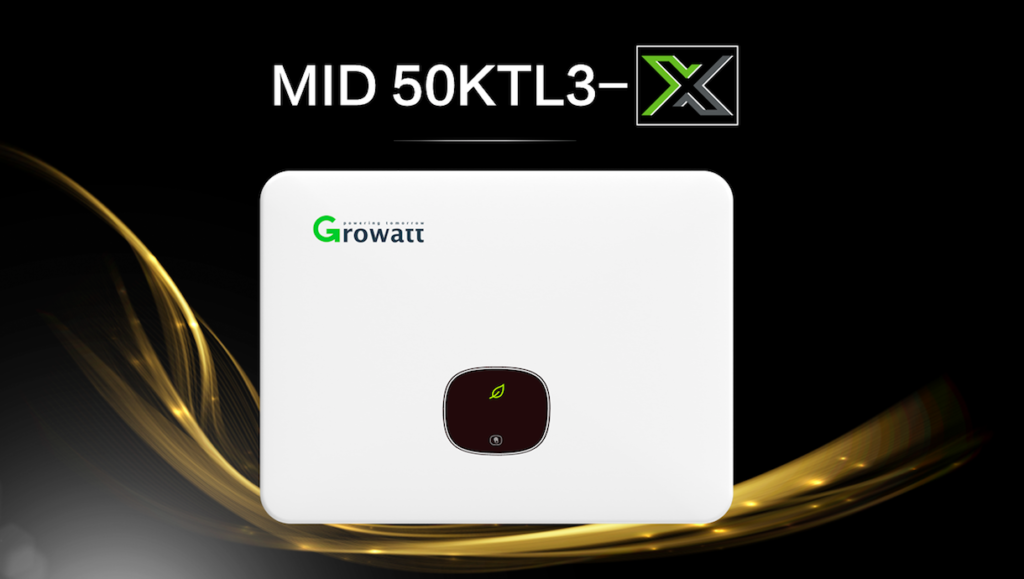 Growatt has unveiled its new MID 50KTL3-X inverter for high power capacity residential PV applications. It allows for higher string current up to 15A, enabling compatibility with bifacial and high power modules and has 4 MPPTs, providing flexibility in rooftop PV system design.
The inverter, smaller in size and lighter in weight than other 50kW products on the market, has a high efficiency of 98.8% and can be oversized at up to 1.5, delivering higher returns to the customer and providing protection against dust and water at IP66 and against high humidity and corrosion at C5. In addition, the inverter is designed with AFCI 2.0 technology, providing active protection against arcing and fire hazards.
The MID 50KTL3-X supports online monitoring, remote system upgrade and smart O&M functions such as smart I-V curve and one-click diagnosis. It can reduce onsite visits by 60%, significantly lowering O&M costs for installers.