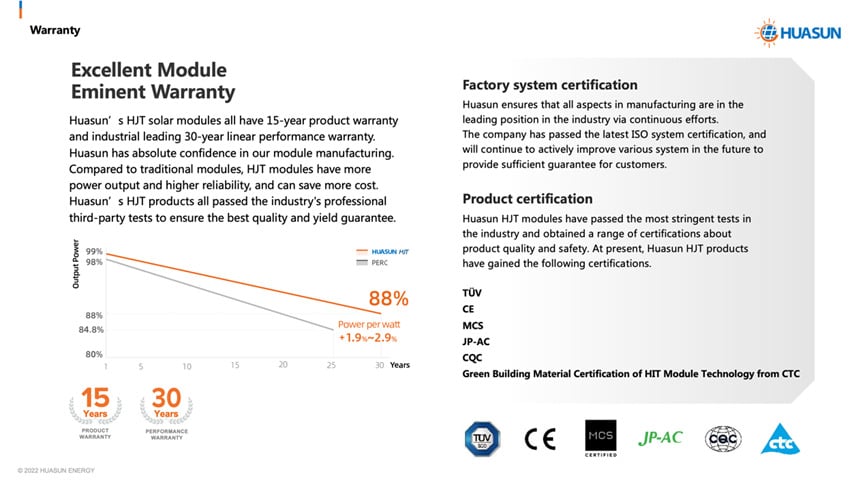 Huasun has reached a strategic cooperation with Ping An Property and Casualty Insurance and Lloyd's of London's Ariel Re for the provision of reinsurance services related to the long-term product quality and performance attenuation of the company's HJT modules.
Jan Napiorkowski, global head of clean energy business at Ariel Re, commented: "Huasun is a leading manufacturer in the HJT field, with strong, intelligent production lines and a comprehensive quality management system. The company fully meets our underwriting requirements and we hope that, starting from this initial cooperation, our two organisations can maintain a close long-term relationship."
Huasun HJT modules are characterised by four 'highs' (high efficiency, high power output, high bifaciality, high reliability) and four 'lows' (low temperature coefficient, low LID, low PID, low carbon emissions), as well as featuring a 15-year product warranty and 30-year industry-leading linear performance warranty.
"The trust and support of Ping An and Ariel Re will further enhance market confidence in Huasun products and enable us to achieve our aim of stable overseas expansion," added Matthew Jin, general manager of Huasun's sales centre.