In November 2020, Qinghai province attracted global attention following the completion of two renewable energy bases in Hainan and Haixi, each capable of generating over 10 million kilowatts of green energy.
The final part of the Qinghai Gonghe 2.2 GW PV plant had been connected to the national grid two months earlier, marking the dawn of a new era of power supplied by the world's first ultra-high voltage (UHV) power transmission project (Qing Yu DC) with 100% clean energy.
The project, the culmination of nine months of collaboration between Huanghe and Huawei, has become the world's largest single PV plant, as well as the quickest renewable energy power generation project to reach completion (from winning the bid to fully connecting to the grid for one year).
Spanning up to 1,563 km, Qing Yu DC is the world's first UHV power transmission line to feature 100% clean energy, supplying continuous clean energy from Hainan in Qinghai all the way to Zhumadian in Henan province.
With the 2.2 GW PV power plant in Gonghe, together with the inventory wind power project included in Qinghai's 13th five-year plan, the installed capacity of renewable energy in Hainan and Haixi has now reached 15.436 million kW and 10.12 million kW respectively, resulting in the province's energy development targets being achieved well ahead of schedule.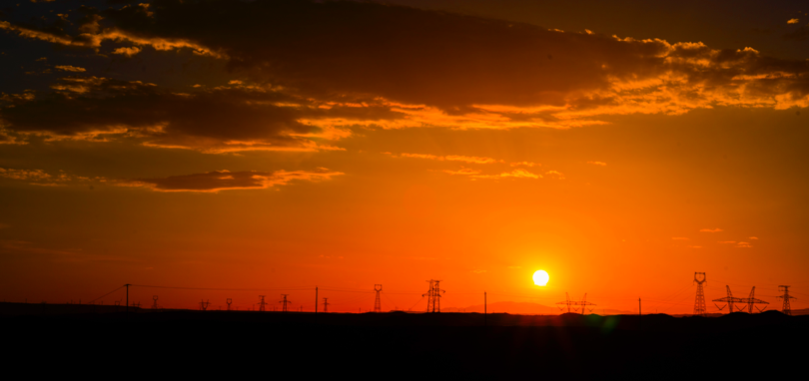 Ten years ago, central inverters were still the mainstream power generation solution throughout China. However, Huawei joining forces with Huanghe in 2013 to launch the first large-scale ground-mounted PV plant to use string inverters at Golmud marked a major breakthrough in string inverter development and kicked off a new industry trend.
During the following year, the two parties launched a smart PV solution, based on string inverters, to comprehensively modernize PV plants and one year later, in 2015, the Smart PV Joint Innovation Centre was established at Huanghe. The centre has since incubated many innovative technologies and played a forward-looking and strategic role in supporting the sustainable development of global renewable energy.
By 2017, string inverters had overtaken central inverters as the mainstream power generation solution and today Smart I-V Curve Diagnosis technology is widely used around the world to replace traditional complex and inefficient manual O&M inspection methods.
The world has reached PV parity more quickly than most analysts anticipated and Smart PV has exceeded all expectations, taking the industry by storm. Thanks to continuous breakthroughs and subsequent progress, the world's largest PV power plant, encompassing an area of 609 square kilometers, has, with support from the 100 MW experiment and test base, transformed the Yellow River region into a shining example for the global PV industry.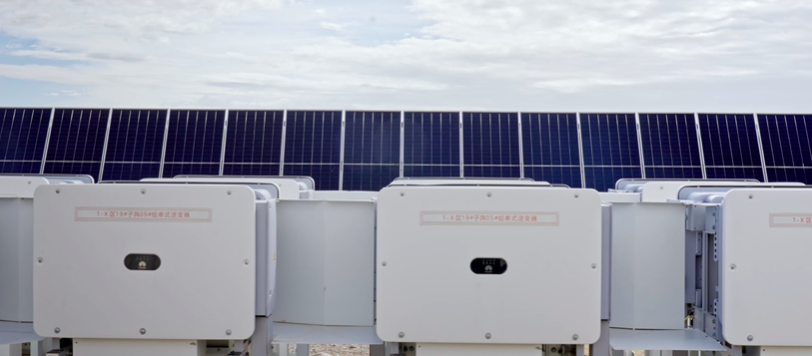 In just ten years, this beautiful landscape nestled between the Yellow River and Tara Beach has achieved six world records:
– the world's largest renewable energy base
– the world's largest PV power operator
– the world's largest single PV plant
– the world's first 100% clean energy UHV transmission line
– the world's largest hydro-solar hybrid power plant – the world's largest 100 MW experiment and test base.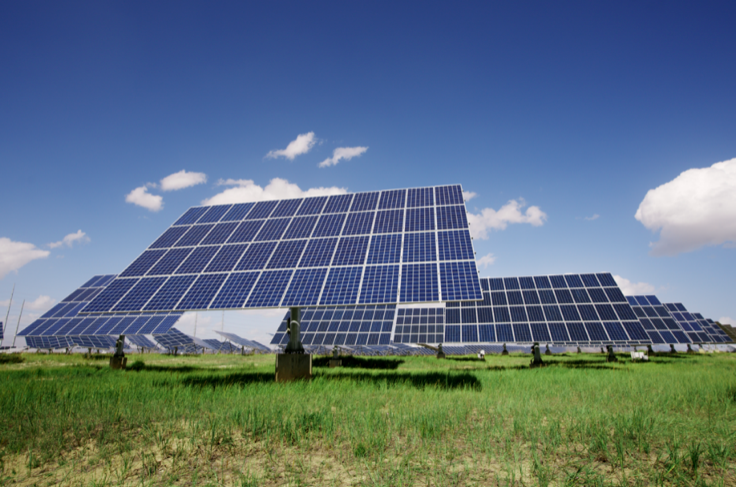 Thanks to digital information technology, 5G networking and smart handheld terminals contributed by Huawei, Huanghe has constructed the largest renewable energy centralized control centre in China, supporting 34 PV plants and more than 20 million data measurement sites. This implements centralized monitoring, big data analysis, remote diagnosis and real-time maintenance of PV plants.
A PV park of 609.6 square kilometers (close to the total land area of Singapore) and a wind farm of 2400 square kilometers are also planned for construction on this land.
By the end of 2020, the total installed capacity of renewable energy in Hainan had reached 18.65 million kW, comprising 9 million kW from solar power, 5.5 million kW from hydropower, 4.1 million kW from wind power, and 50,000 kW from solar-thermal power — a shining example within the renewable energy industry.
Based on national strategic requirements as well as those relating to Qinghai's 'ecological civilization' construction, Huanghe has carried out research on the impact of its large-scale desert PV plant on the ecological environment since 2015.
The results of this research show that the construction of PV plants has had a positive impact on soil moisture and the restoration of vegetation. Average wind speeds have decreased by 41.2% and average air temperature by 0.5°C, with average air humidity and the moisture within soil (with a depth of 20 cm) increasing by 2.1% and 32% respectively.
Despite an increase in construction costs, Huanghe has developed a model of "PV + eco + local benefits". The company signs pasture agreements with local shepherds, offers job opportunities to villagers for the construction and O&M of the PV park, and allows them to plant cash crops such as Kunlun chrysanthemum and permeable grass in the park. While developing the PV economy, the company has also promoted the development of local transportation, urban construction and tourism, accelerating the development, prosperity and stability of the upper reaches of the Yellow River where ethnic minority groups reside.
Supported by the world's largest renewable energy base, the Qinghai Power Grid has become the greenest regional grid in China, with the highest proportion of renewable energy.