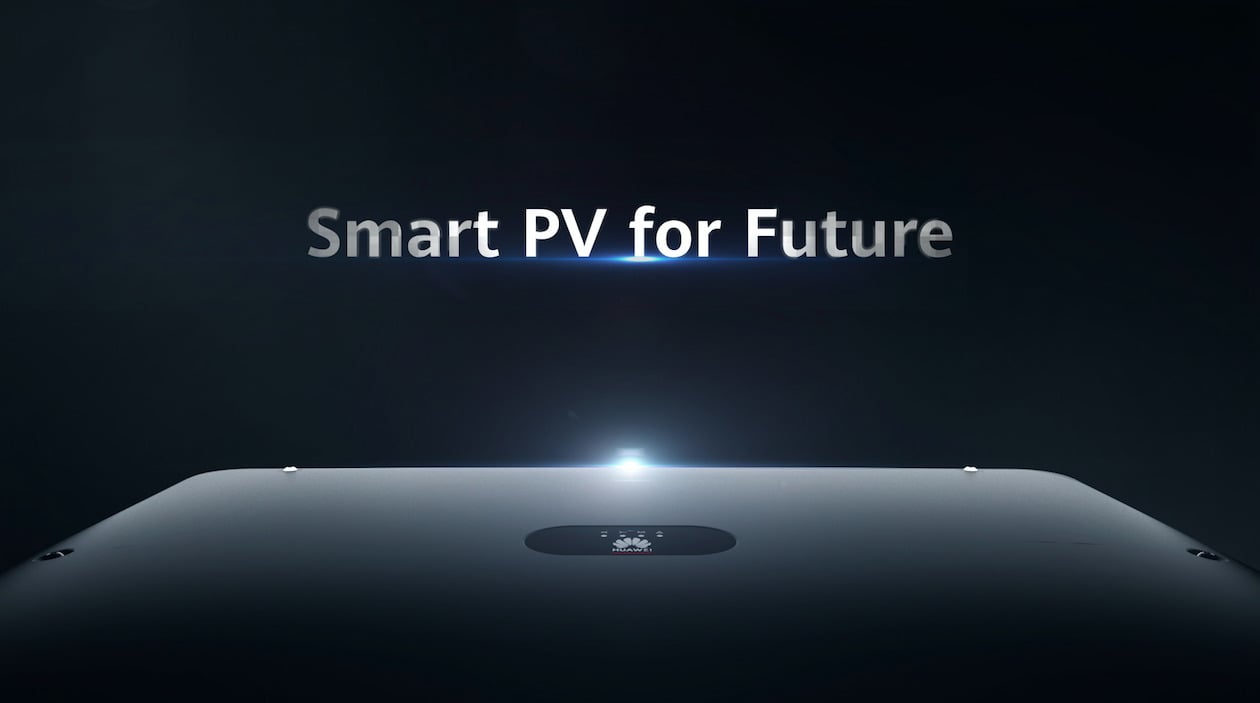 Huawei held its first global FusionSolar Smart PV virtual show on June 11th, broadcast live to thousands of customers and partners in Asia Pacific, Europe, Latin America and the rest of the world. The theme of the virtual event was 'PV advancing into the AI era'.

Watch the playback of the event here:
https://solar.huawei.com/apac/virtualshow
https://solar.huawei.com/eu/virtualshow
https://solar.huawei.com/la/virtualshow

Opening the event, Chen Guoguang, President of Huawei's Smart PV Business said, 'Huawei is actively promoting the deeper integration of 5G, AI and many new ICT technologies with PV, building optimal LCOE and a smart O&M experience, while delivering more value to our customers. We hope to work with customers and partners to build an even more thriving smart PV ecosystem.'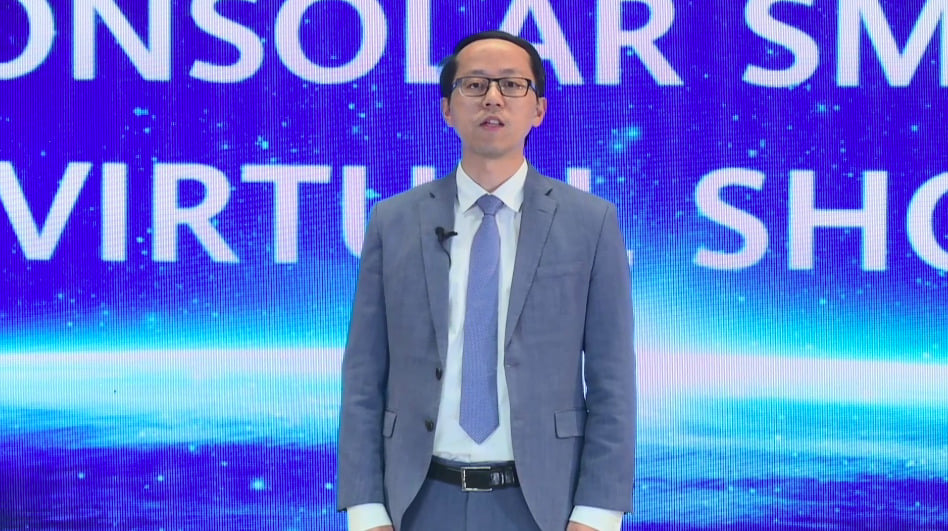 During the virtual show, Huawei released its new generation Smart PV solution and products, including commercial and residential smart inverters, a second generation optimizer and residential energy storage system, together with the new FusionSolar 6.0+ solution for utility projects.
• Commercial:
Launch of the SUN2000-30/36/40KTL-M3 inverter, which is more efficient and compact, with security level upgraded to IP66. It comes with leading AFCI technology, which stays ahead of the industry. It has the capability to identify arc features in a 200 metre cable in commercial projects, with the industry standard (UL1699B) only 80 metres.


• Residential:
Launch of the SUN2000-2-6KTL-L1 (Single Phase) inverter and the second generation SUN2000-450W-P optimizer, providing better efficiency and yields. Equipped with AI technology, our AFCI feature can continue self-learning from a database of millions of arc features, providing ultimate safety. In addition, with new Pinpoint Arc Fault Positioning, arcing troubleshooting time can be reduced by up to 80%.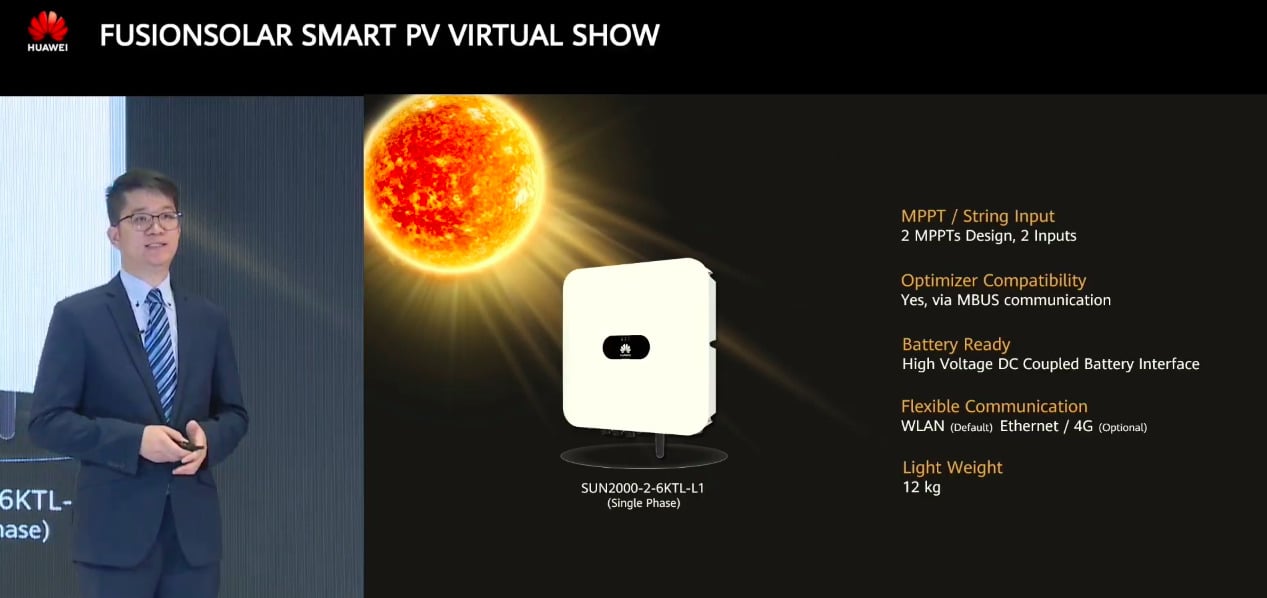 At the same time, Huawei launched its LUNA2000-5/10/15-S0 residential energy storage solution with a modular design. It is more intelligent and smart, providing more usable energy.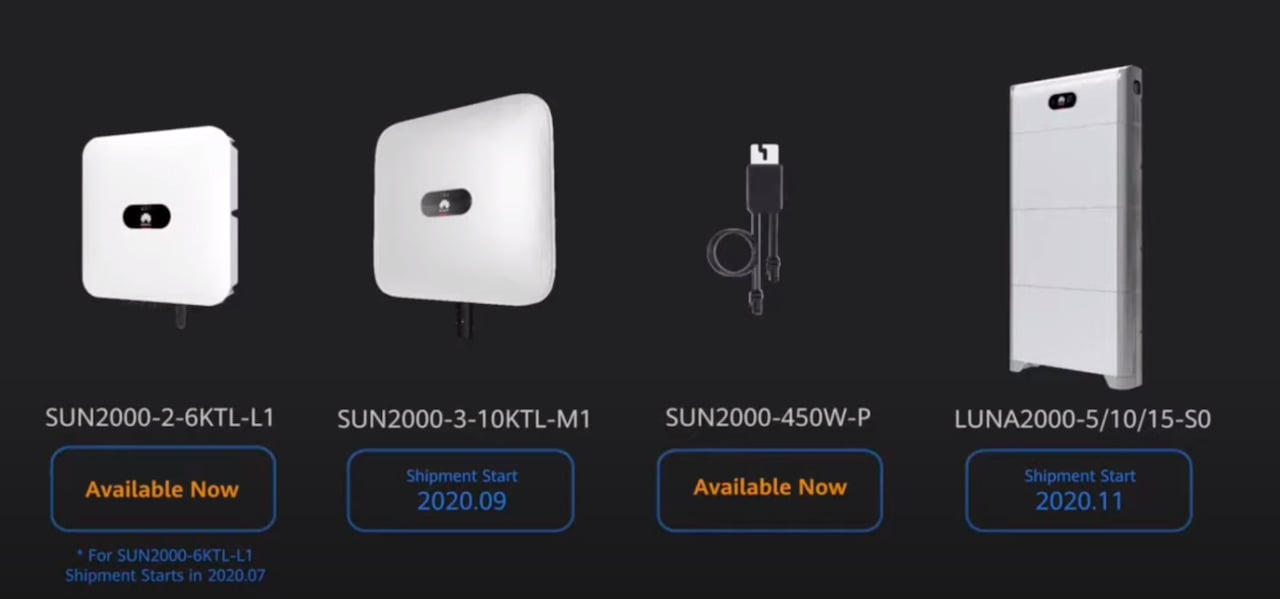 • Utility:
Launch of FusionSolar 6.0+ Utility Smart PV Solution with key AI Boost features such as Smart Tracker Control Algorithm, Smart I-V Curve Diagnosis 4.0 and Smart Grid-connection Algorithm, which help to achieve grid parity with AI technology, providing optimal LCOE and grid supporting solutions. Smart I-V Curve Diagnosis 4.0 can analyze a 100MW plant within 15 minutes, with industry-leading accuracy, and be compatible with various settings, such as bifacial and shingled modules. The AI-supported Smart Grid-connection Algorithm can enable plant operation to be more stable, even under an extremely weak power grid with SCR=1.5.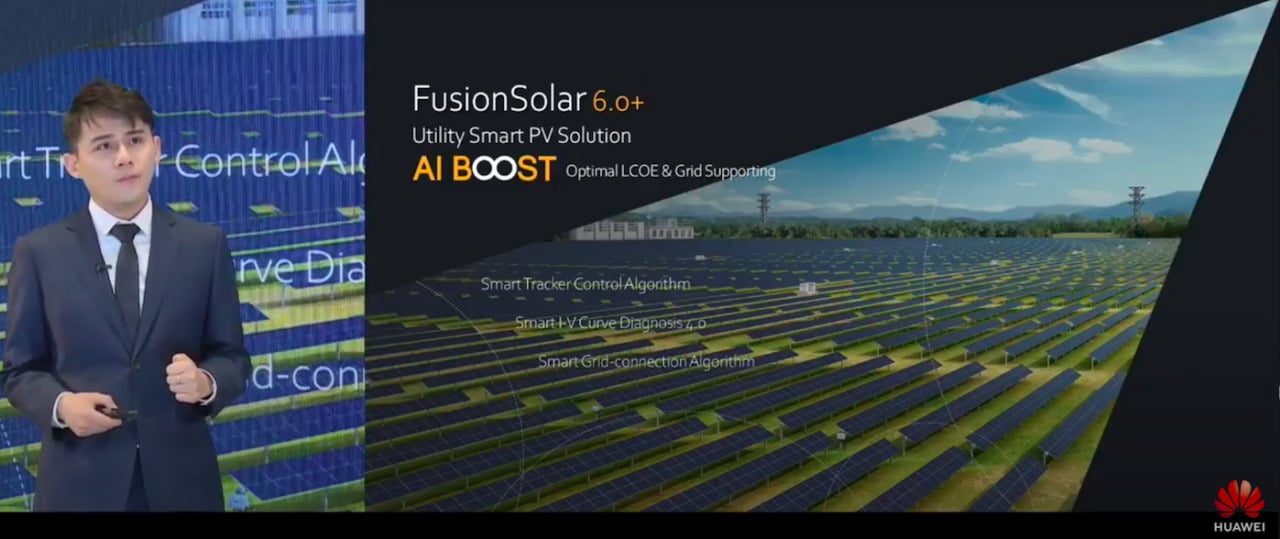 The most exciting part of the virtual show was the industry's first FusionSolar Smart PV virtual showroom. The VR showroom provided a fully immersive and interactive 360 degree experience and demonstrated the full suite of Huawei's FusionSolar solutions.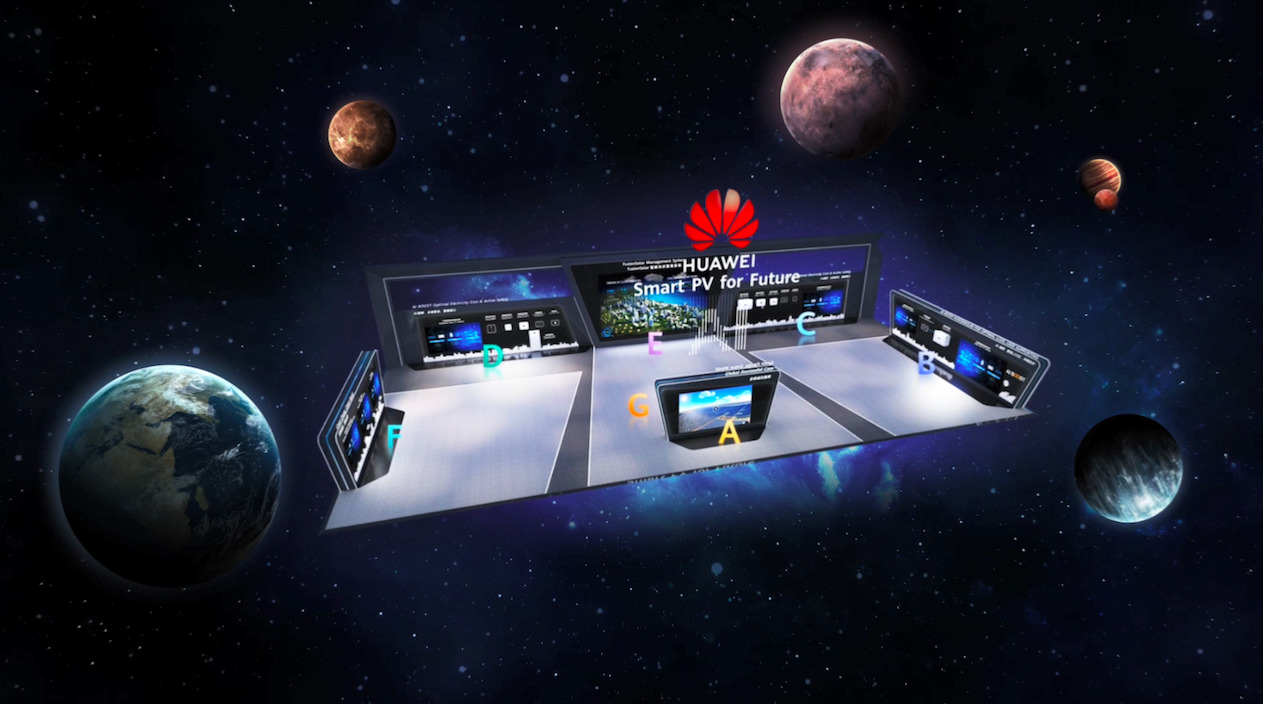 The integration of digital technologies and new energy is reshaping the world. Huawei will work with the entire industry chain to overcome obstacles and create a win-win situation, in order to promote a thriving ecosystem and allow more people to enjoy clean energy.