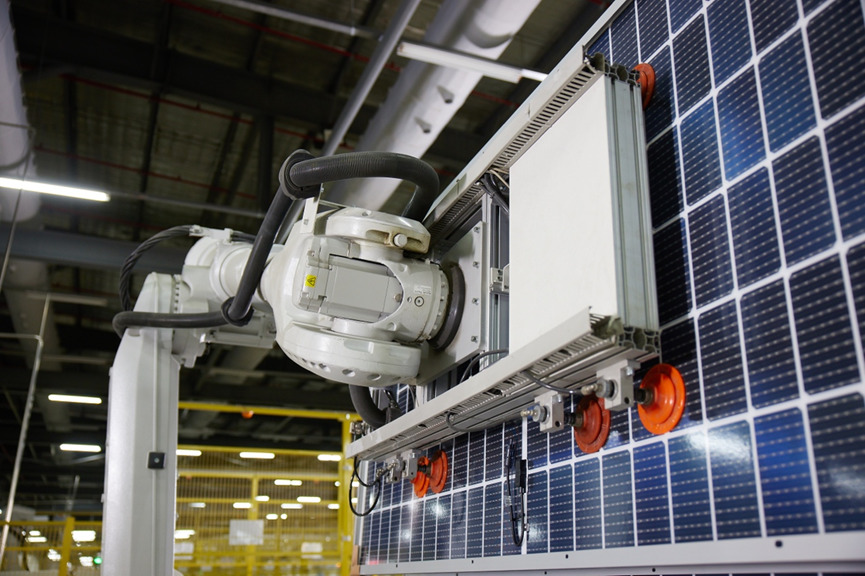 Since the world's first transparent PV "smart manufacturing + internet" factory became operational at Astronergy, the company has continued to embrace all aspects of intelligence, including AI and 'big data', to enhance the smart nature of its production.
In the case of PV cell production, the company introduced automated guided vehicles (AGV) in 2022 to solve the problem of efficiently moving vast quantities of material around its factory. A year later, 226 AGVs are in operation under a central management system at its Haining manufacturing base.
In terms of PV modules, Astronergy has independently developed quality control tools including a manufacturing execution system (MES), statistical process control (SPC) and a quality inspection app, to achieve full control and process traceability for each step in production from raw materials to the final product.
The company was also the first in the PV industry to develop an AI-based automated program to enable its factories to detect external and internal defects in cells and modules.
The intelligent detection coverage rate in Astronergy's cell production currently stands at 72%, with an accuracy rate of over 98%. The coverage rate for module production has now reached 92%, with an accuracy rate of 99.7%.
Going forward, the company will continue its commitment to intelligent innovation to achieve its ambition of becoming one of the most competitive module suppliers globally.