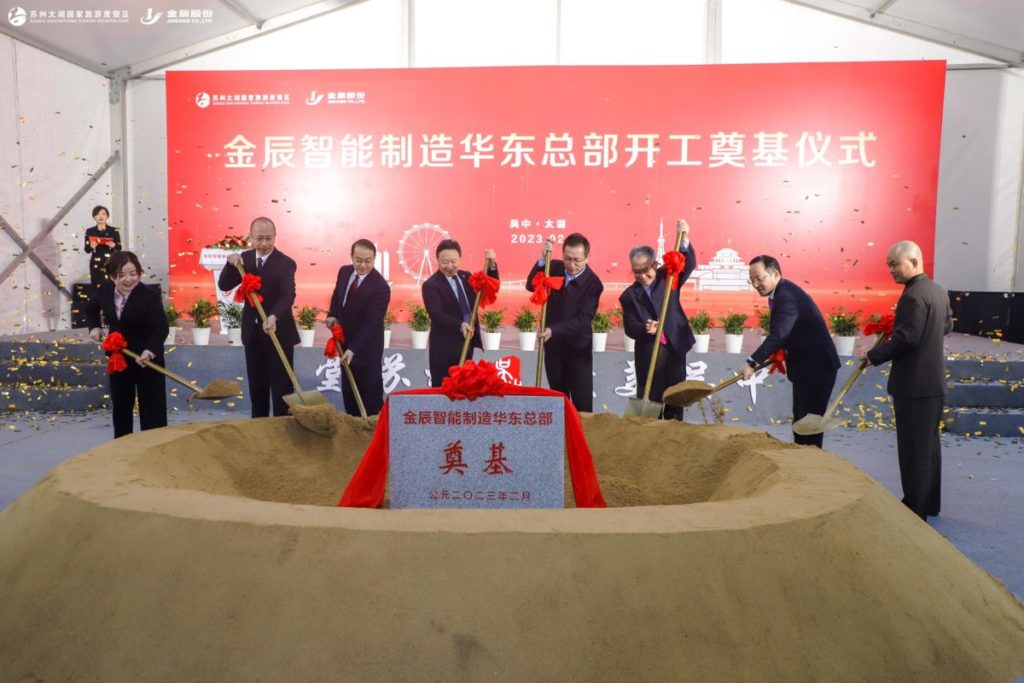 Jinchen has marked the groundbreaking for its East China headquarters with a ceremony at Suzhou's Taihu Science and Technology Industrial Park. At a total investment of some 400 million RMB, the project will cover an area of over 26,800 sq m and focus on intelligent automated production lines for high-efficiency solar modules and core equipment for next-generation solar cells.
Gu Xiaodong, governor of Wuzhong district, commented that the project will mark a new era of cooperation between the company and district and expressed his delight that Jinchen had chosen to locate its new regional HQ at the Taihu Science and Innovation Circle and Science City.
Jinchen chairman Li Yisheng added that the project represents a powerful statement in enhancing production capacity to meet growing market demand in East China and beyond, enabling the company to transition from production-based to service-based and intelligent manufacturing.