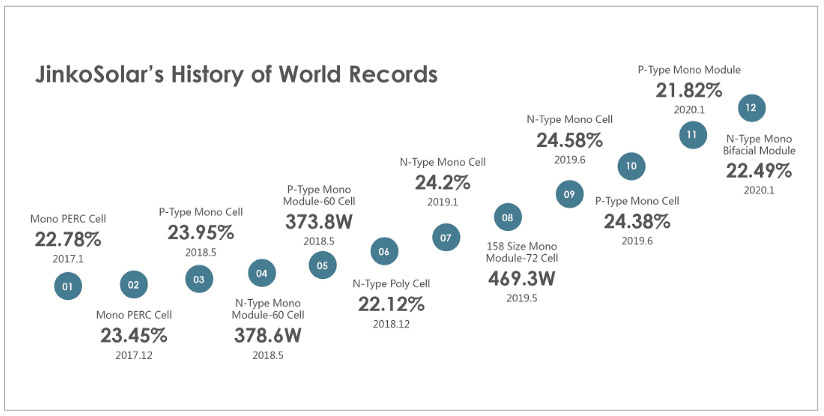 Since 2016, when JinkoSolar first secured the No. 1 position in the global solar PV market, the company has doubled up on its ambitions with a string of new core modules.
Following the huge success of its Cheetah module, which attracted orders of 10 GW, the robust demand for the company's latest Tiger 460-475Wp explains in large part why Jinko's capacity has been so tight, although its yield rate has maintained a very satisfactory 98%.
Competition is constant, of course, but Jinko has spoken openly about bypassing the trending 500Wp and going further with a new, evolved architecture capable of delivering 20 percent higher power performance. Dr. Jin, Jinko's CTO, also revealed that the company has been working on the development of the 500Wp option since last year and has even been researching into the possibility of moving to a 600Wp product.
The projected mass production rollout of the 500Wp product is expected for 2021, according to Dr. Jin.