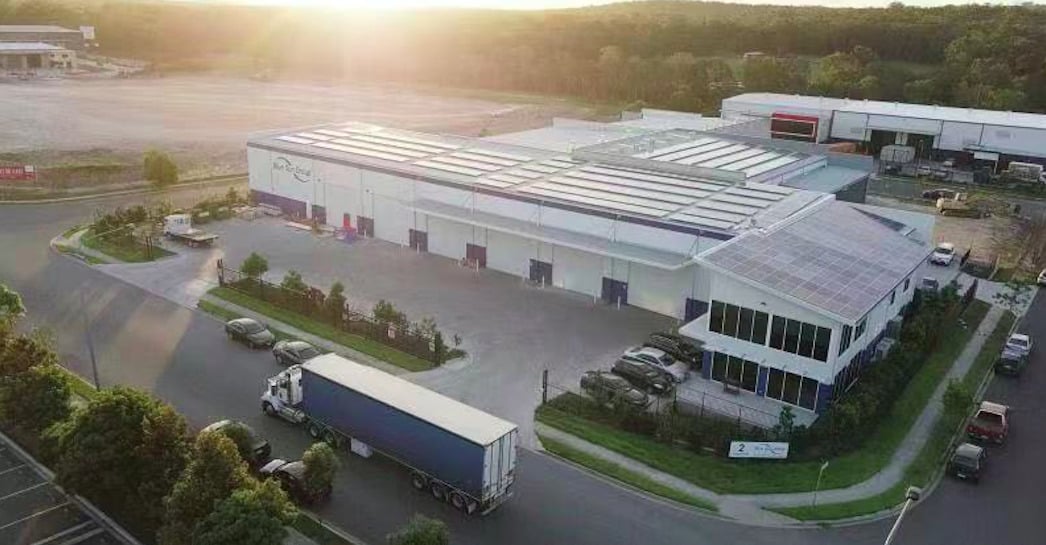 JinkoSolar has announced that it has shipped in full (and ahead of time) its first single customer 100-megawatt-plus (MW) distribution contract to Blue Sun Group in Australia.
Few manufacturers, let alone distributors, have actually completed shipments of more than 100 megawatts in a single year to the Australian rooftop market. Earlier in 2020, JinkoSolar and Blue Sun Group confidently forecast the 100MW total, yet it is a significant achievement to reach this figure against the backdrop of COVID-19 and associated transport difficulties.
"JinkoSolar's three core strengths of value, excellent product mix and brand popularity have combined with Blue Sun Group's investment to deliver an inspiring result" said Bright Wang, Head of Australia for JinkoSolar. "We are fortunate in Australia to be working with excellent partners across the board, and we are grateful to Blue Sun Group for the strong support and leadership in the rooftop space."
Blue Sun Group has grown its JinkoSolar shipments significantly despite considerable sea freight difficulties in the first part of 2020. Importantly, it was one of the first PV distributors to get behind the 370 watt power class and was recently recognized by JinkoSolar as its best performing national distributor for Australia.
"This award belongs to the loyal sub-distributors, retailers and partners that support Blue Sun Group," said Mario Chen, the Group's Managing Director. He added "This strong result is the outcome of continued investment from Blue Sun Group in stock and in our warehouse network, as well as the hard work of our team."
Anita Li, JinkoSolar's General Manager for the APAC region, commented: "2021 is expected to be an even brighter one for the JinkoSolar and Blue Sun teams, with new products launching across the C&I and residential space, supported by expanded production capacity at JinkoSolar and new warehouse locations on the Blue Sun side." She concluded: "The future is bright for both companies."