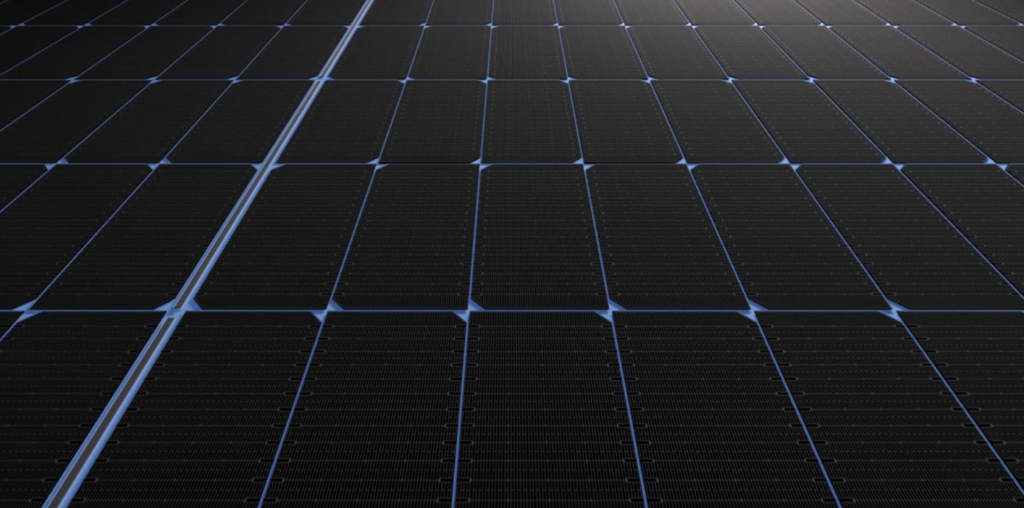 JinkoSolar has announced that it has completed the shipment of more than 200MW of modules to the Australian wholesaler Blue Sun Group. The stand-out performer has been the company's 22-percent efficient N-type 166mm wafer based module for the rooftop market, available in several configurations up to 370W. Backed by an industry-leading 30-year warranty covering both power output and panel construction, the N-type panel delivers long-term reliability with a unique tiling ribbon architecture that outperforms conventional panel yield in real-world conditions such as partial shading and high temperatures.
The positive market feedback for the module has paved the way for the newly launched Tiger Neo series, based on 182mm wafers.
"JinkoSolar has made significant gains in the Australian market in 2021, being particularly dominant in the distributed generation sector despite several logistical challenges, in particular the extreme rise in shipping costs," commented Anita Li, the company's General Manager for the APAC region. "With its high-efficiency N-type module, JinkoSolar offers unbeatable value to our Australian customers, compared to conventional solar technology. The capacity of partners like the Blue Sun Group to manage stock flow has been critical in 2021 as it will be going forward, and of course our Australian installers have also played a key role."
Commenting on its commitment to the market, Blue Sun Group GM Hao Wu added: "In the face of market challenges, we made the bold decision to back our installers with increased shipments in 2021. The success of our business this year is of course down to our strategic cooperation with JinkoSolar Australia and our sub-distributor partners. As one of the largest distributors in the market, we understand the contribution Blue Sun Group can make to security of supply, and this is why we are increasing shipments in 2021 to prepare for 2022."
JinkoSolar's 54 and 60-cell N-type panels, which are aimed respectively at the residential and commercial sectors, are starting to have a significant impact and have been the most deployed panels in the Australian rooftop segment. Following their successful introduction, the next Tiger Neo series is expected to see heavy demand, based on which JinkoSolar and Blue Sun are planning to announce details of 2022 shipments in the coming days, with Tiger Neo sure to be a core offering.