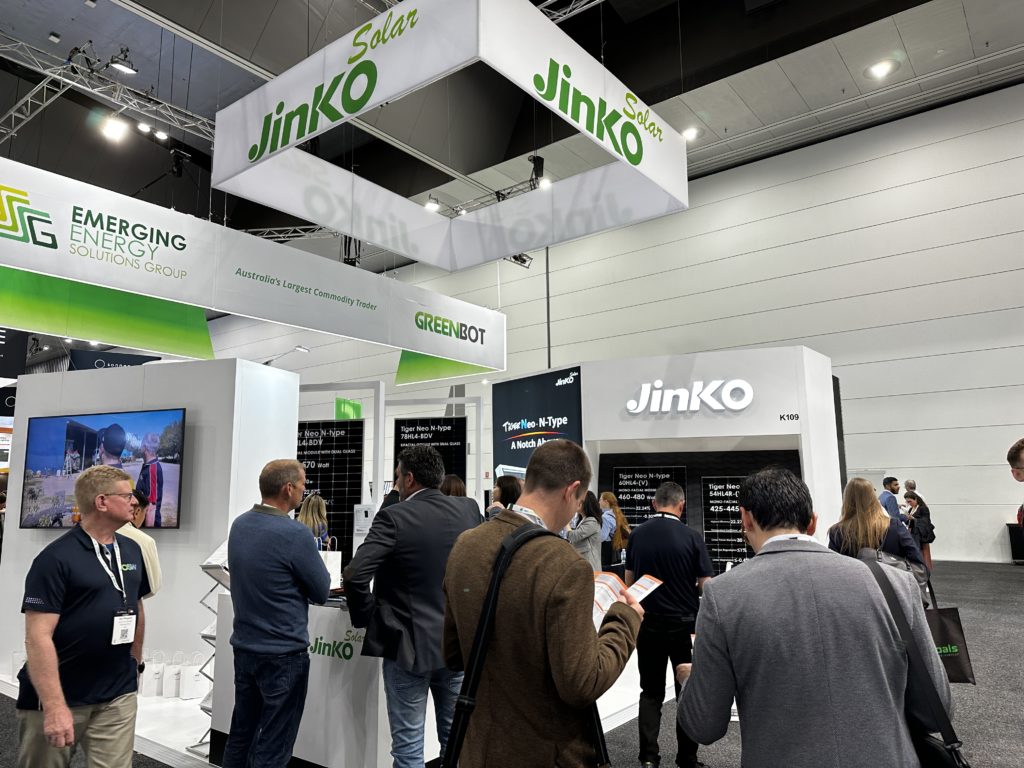 JinkoSolar has launched its 440W Tiger Neo residential module and 'Suntank' energy storage system at All Energy Australia in Melbourne. Tiger Neo is already the leading n-type module on the market, with the arrival of Suntank now providing a one-stop solution incorporating modules and ESS.
Suntank is a single-phase low voltage storage system combining a hybrid inverter and stackable battery system, making it multifunctional and able to be connected to a PV system and grid or to serve completely off-grid as a source of backup power.
The inverter delivers 5kw AC power output, which meets the daily needs of typical household appliances and, with the new Jinko ESS Cloud app, the data of each system can be seen, detected and even managed and operated remotely. The device can be connected with 2 MPPT module strings, with a PV voltage range from 120-550V, and is dust and waterproof with IP65 level protection. Suntank is ideally suited to Australian conditions, with excellent performance across a wide range of temperatures.