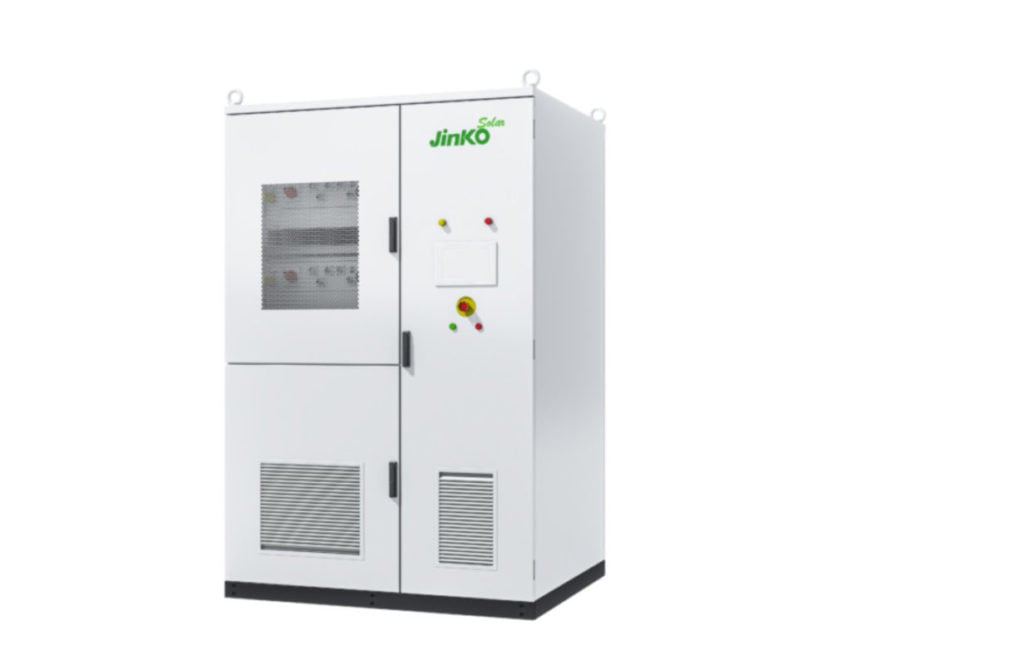 Following the successful launch of its SunTank residential ESS last year, JinkoSolar has now showcased its SunGiga, a new liquid cooled energy storage system for C&I applications, at the 2023 edition of Japan's major industry event.
The product's liquid cooling system provides more even heat dissipation and a highly intelligent auto control system results in a temperature difference between individual batteries of within 2 degrees Celsius, extending their lifetime while significantly improving charging and discharging efficiency.
SunGiga has an intelligent frequency conversion control design and multiple liquid cooling control modes to lower consumption by up to 30%, while also featuring a significantly higher space utilization rate.
With safety the top priority, the system offers multiple layers of protection at the cell, electrical and system levels, intelligent monitoring technology performing high-precision online computing of cell status to provide early-stage warnings of potential thermal runaway.
The product's cabinet has a maximum capacity of 344kWh, comprising liquid cooling unit and 8 battery modules, with a battery capacity portfolio ranging from 500kWh to 2MWh and available in two and four-hour applications.