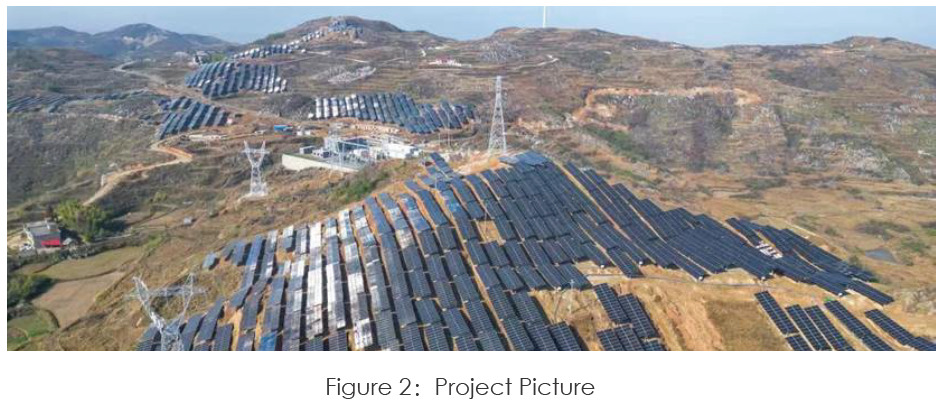 Datang Huayin Electric Power has released comparative power generation data collected from its 200MW project in Loudi, in China's Hunan province. The data indicates that the outdoor yield gain of N-TOPCon can reach 5.21% compared to conventional P-type products, higher than the theoretical benchmark of 3%.
Project Introduction:
The project is located in Loudi, (27° 42′ 6.0948″N,111° 59′ 45.6036″E), in the central part of China's Hunan Province. The area has a typical humid, subtropical monsoon climate. The highest daily hours of sunshine are seen in July, with an average of 10.3 hours and a monthly total of 319.45 hours. The warmest month of the year is also July, with an average temperature of 28.7°C/83.7°F. January is the coldest month with temperatures averaging 5.6°C/42.2°F.
As per information provided by the client, the 265 MWp (200 MW-AC) project is based on PERC bifacial technology using 545Wp modules and N-type TOPCon bifacial technology using 570Wp modules. 196kW string inverters are used to connect 17-18 strings, each of which consists of 26 modules. Fixed tilt trackers are used, with a south facing, 15° tilt at a height of 2 meters above the ground.
Detailed results of the comparison are presented in Table 1
The daily generation performance of comparison groups from 1 December to 9 March is shown in Figure 1


Result:
The Loudi plant started to collect data in December 2022, with performance analysis carried out for the period between 1 December and 9 March. Data analysis indicates that the yield gain of N-type TOPCon over PERC arrays is an average 4.05~5.21%.
Conclusions:
N-type TOPCon cell technology promises to improve energy yield and reduce LCOE when compared to PERC technology. Both small-scale and large-scale installations across the world support this general conclusion. A standalone N-TOPCon bifacial module, if optimally tilted and elevated, would yield a minimum of 5% more energy than its p-type equivalent, based on the same location, environment and system design. The yield gain of an N-type solar system in a real world scenario involving complex trade-offs dependent on factors including mutual shading, temperature and tilt-angle will be maximized due to the advantage of TOPCon technology. Substantial gains will be achieved as systems become subjected to hot conditions, optical elevation, high albedo, low irradiance and ground-sculpting.