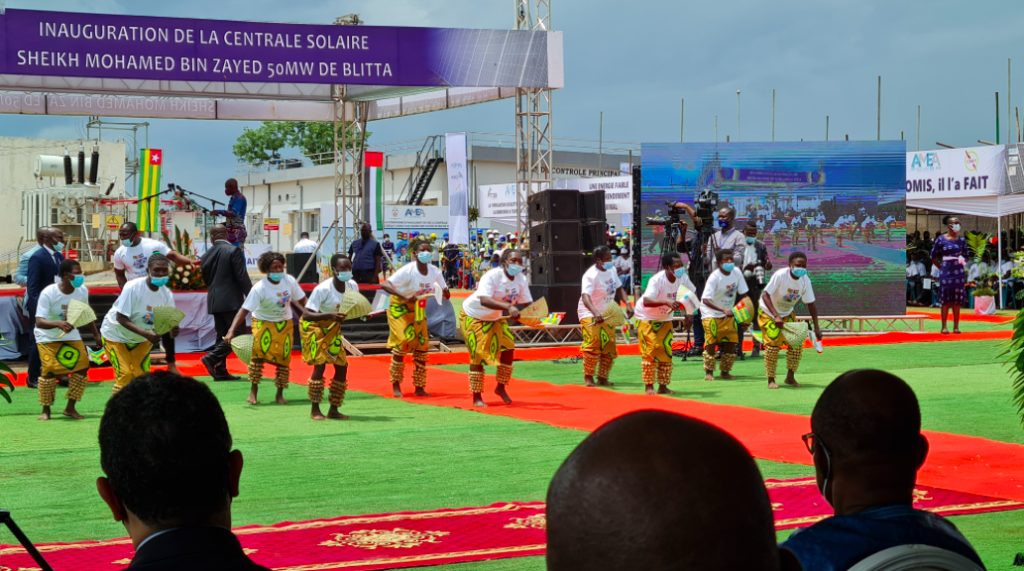 JinkoSolar has taken part in the inauguration of the Sheikh Mohammad Bin Zayed 50MW solar park in Blitta, Togo. The event marked the country's first utility-scale renewable energy project to be developed by an Independent Power Producer (IPP) and, as one of the largest solar PV IPP plants in West Africa, counted on the attendance of the President of Togo, plus IRENA, AMEA and other international organizations.
The project, exclusively equipped with Jinko high-power modules, was built by AMEA Togo Solar, a subsidiary of AMEA Power, and the plant, located 267km from Togo's capital, Lomé, has a planned production of nearly 90,255 MWh of power per year. This will supply power to approximately 158,333 Togolese households annually, with 9% of energy generated feeding into the local Blitta distribution network, enough to meet demand in the area.
The power plant will be operated for 25 years by AMEA Togo Solar, saving more than 1 million tonnes of CO2 emissions over the course of its life. The plant is instrumental in supporting Togo's ambitious US$8 billion 2018 – 2022 National Development Plan (NDP), which aims to achieve universal access to electricity by 2030 and to increase the share of renewables in the energy mix to 50%.