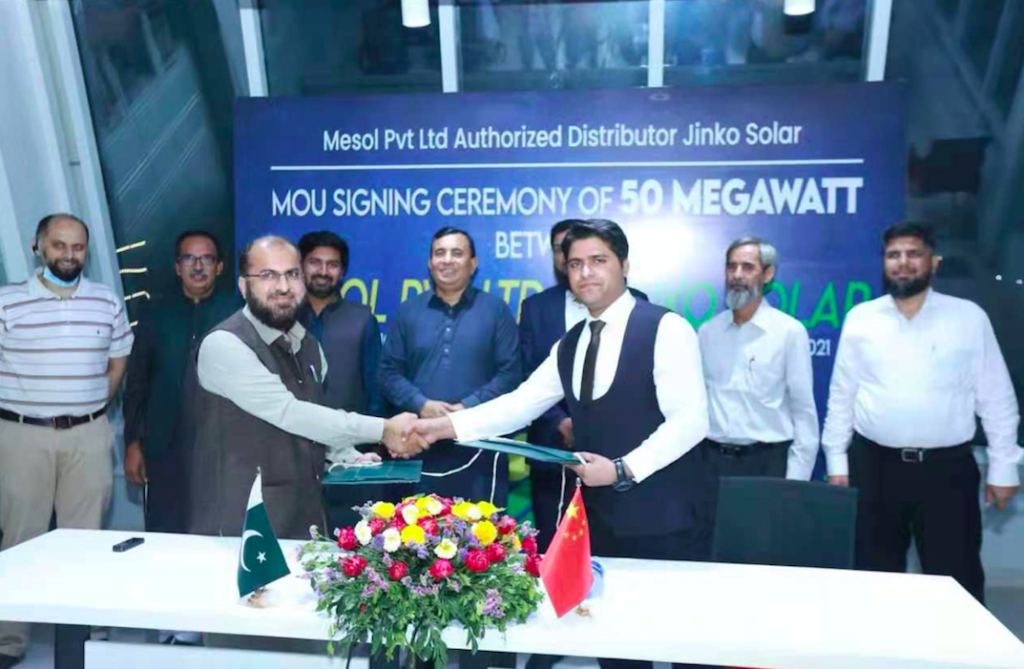 JinkoSolar has announced it has signed a strategic cooperation agreement with Mesol Private Limited, a major distributor in Pakistan.
At the signing ceremony, Mr. Farhan Qurban, JinkoSolar's Country Manager for Pakistan, stated: "Pakistan has become our main market in Asia since its extraordinary boom in demand over the past few years. The Pakistani government has shown great interest in renewable energy and continues to support the development of the industry. We are delighted to cooperate with Mesol Private Limited, one of the country's most professional distributors, who share the same corporate values as ourselves in putting product quality as a priority."
JinkoSolar's Tiger and Tiger Pro 530 / 535W modules will be widely marketed and distributed across Pakistan in 2021. As of now, the company has supplied around 50MW of Tiger Pro modules to the distributed and utility markets in Pakistan and has become the first PV manufacturer to provide the country with 500W+ modules.
Mr. Irfan Ahmed, Mesol's CEO, commented: "We are excited to announce this long-term strategic cooperative relationship with Jinkosolar. It is an important decision and milestone for our company and we believe this partnership will help us to expand our presence and increase brand recognition in Pakistan's commercial and residential markets. The 50MW distribution contract for 2021 opens up ideal cooperation opportunities for construction companies and rooftop solar power developers in Pakistan to use clean energy at competitive prices."