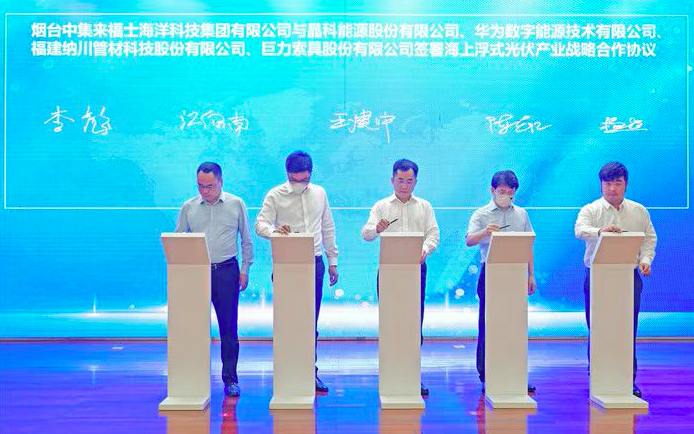 JinkoSolar has announced the signing of a strategic co-operation agreement with CIMC Raffles, a leading offshore EPC company, to mutually develop offshore solar projects based on Jinko's leading N-type technology.
The company's high efficiency, high power Tiger Neo modules are viewed as particularly suitable for offshore solar applications, including floating solar farms, due to their low degradation and temperature coefficient, combined with anti-salt capabilities and reliability.
Compared to ground mounted systems, the BOS costs associated with a floating solar PV plant are significantly higher on average due to floats, anchoring, mooring and complex plant design. Operation and maintenance activities also tend to be more difficult to carry out on water than on land, requiring FPV projects to deploy more powerful, reliable and durable panels. Tiger Neo's unique features can reduce BOS and O&M costs by 4-5% in comparison to those associated with conventional P-type panels.
"It is great to work with CIMC Raffles, the Chinese offshore engineering specialist, which is looking for ways to consolidate its leading position in the sector while diversifying into a more versatile operation for energy transition," commented Dany Qian, VP at JinkoSolar. "With our Tiger Neo products, we believe CIMC Raffles can significantly reinforce its penetration strategy into renewable energy and build a portfolio of innovative offshore green projects."